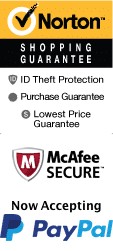 Clear Kayak Adventure in Fort Walton Beach
12 Miracle Strip Pkwy SW Fort Walton Beach, FL 32548
1-800-987-9852
Chat Now
The Destin / Fort Walton Beach area is one of the most iconic places to visit in Florida, and a kayak tour is a great way to enjoy it. This beautiful area is known for its white sandy beaches, sparkling cerulean waters, and its abundance of wildlife and wonder. With tickets on a Clear Kayak Adventure, guests will be able to get out on the water to have fun while learning all about Florida's local wildlife and the conservation efforts that go into preserving it.
About the Tour
This 45-minute endeavor begins when you meet your guide at 12 Miracle Strip Parkway in Fort Walton Beach. From there, you will gain brief instructions on how to paddle and kayak safety. After this quick demonstration, you will climb into your clear kayak and set out on an astonishing adventure. This tandem tour allows you and a partner to kayak together as you take in the sights of the Fort Walton Beach area ocean life. Glide along the waters and keep an eye out for wildlife like fish, birds, and even dolphins. It provides a thrilling adventure that you won't find anywhere else. Gain some new appreciation for the ocean and Florida's environment on this astounding adventure. The sunset tour is absolutely marvelous, allowing guests to appreciate a gorgeous Florida sunset painted with pinks, oranges, and yellows. Or, take the glow light tour to paddle around at night. Whichever you choose, you're sure to have a great time.
About the Kayaks
Clear kayaks provide the coolest way to enjoy getting out on the water. With various choices, including a paddle that takes you to view a glorious Florida sunset and an awesome glow kayak adventure at night, you can fully customize your adventures. The kayaks are clear to allow for underwater viewing of the fish and other wildlife swimming below you. If you choose the glow kayak tour, your kayaks will be illuminated with LED lights. These kayaks are safe and inspected each time, allowing for a safe and fun adventure. These eco-tours are run with the conservation and preservation of natural habitats as the main goal, so visitors can rest assured that they are having a minimal impact on nature when attending these adventures.
For those who want to get out on the water and experience tons of outdoor fun in the Destin / Fort Walton Beach area, the Clear Kayak Adventure is a magnificent choice. Guests will have the opportunity to climb into a clear kayak and enjoy some marvelous and breathtaking scenery. It is truly a magical experience, so book it today among your other Florida attractions or hotel.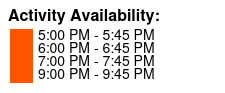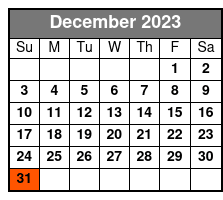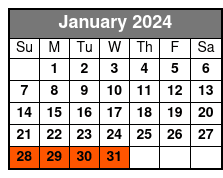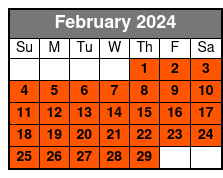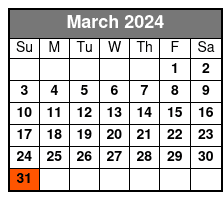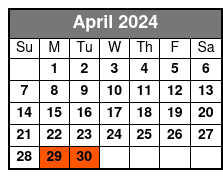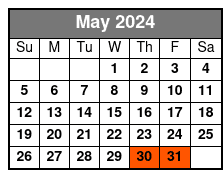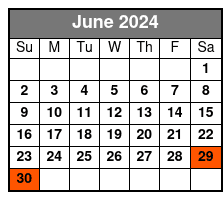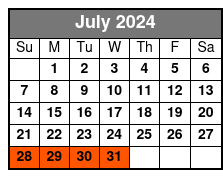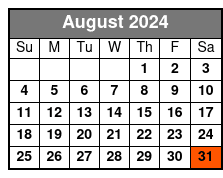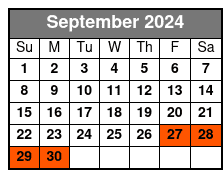 Options:
Clear Kayak with Glowing Lights Evening Tour
Available Now until 11/30/2024 View Detailed Schedule
Get out and have a blast out on the water with this clear kayak tour! Taking place during the evening, this astonishing experience allows guests to get a cool look at the wildlife that makes Florida so special. Guests will glide along in their clear kayaks where they can see the underwater world illuminated with glowing LED lights. It lasts approximately 45 minutes and is an amazing way to appreciate the scenery in this area!
Clear Kayak Sunset Paddle
Available Now until 11/30/2024 View Detailed Schedule
Get out and see a magnificent sunset with this adventure! With tickets on the Sunset Paddle, visitors will be able to gain a new appreciation for the local wildlife. From the fish to the birds and other ocean creatures, visitors will have a fun time learning about them. They'll be able to witness a stunning sunset as well, making this 45-minute adventure a once-in-a-lifetime endeavor.
1 Hour Sunset Paddle
Available Now until 11/30/2024 View Detailed Schedule
Duration: 1 hour

Language Guides:


Guide Language: EN
Guide Type: Guide
Frequently Asked Questions for Clear Kayak Adventure in Fort Walton Beach:
What level of physical ability is required?

Minimum weight of 65 lbs. Max weight of 350 lbs for single kayakers and 409 lbs with tandem kayakers.

Is Clear Kayak Adventure in Fort Walton Beach guided or a non-guided timed equipment rental?

This is a guided kayak tour.

What type of clothing is appropriate?

No shoes will be worn in the kayak. Wear clothes you don't mind getting wet.

What age is Clear Kayak Adventure in Fort Walton Beach appropriate for?

Ages 5 and up.

Is photography & video recording allowed?

Yes.

What is included in the admission price for Clear Kayak Adventure in Fort Walton Beach?

Includes guided kayak tour and life jackets.
Book Now!