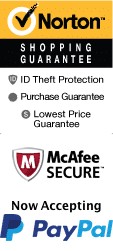 4 Hour Pontoon Rental
12 Miracle Strip Pkwy SW Fort Walton Beach, Florida 32548
1-800-987-9852
Chat Now
Get ready for an unforgettable day on the water with a 4-hour pontoon rental in the beautiful Destin-Fort Walton Beach area in Florida. With a pontoon rental, you have the freedom to explore the crystal-clear waters and stunning coastline at your own pace. Take your friends or family on an adventure and discover secluded coves, hidden wildlife, and breathtaking views.

As you embark on your 4-hour journey, you will navigate the sparkling waters in luxury and comfort aboard a well-appointed pontoon boasting modern features. Whether you choose to swim, fish or simply bask in the sun, a pontoon rental is an ideal way to spend a day in the beautiful Destin-Fort Walton Beach area.

During your rental, you might encounter dolphin pods gracefully swimming around your boat or catch glimpses of curious sea turtles. Hold onto your hats as you anchor your boat at Crab Island, a popular sandbar among locals and tourists. The place where food vendors, live music, and endless water activities promise an exciting and unforgettable experience.

If you are looking to unwind in privacy or search for something more secluded, you can make your way to the many secluded coves and bays where you will be surrounded by natural Florida. Ensure you bring your snorkeling gear to explore the depths of the crystal-clear emerald green water and spot unique sea creatures hidden in the coral reef.

For history buffs, head to the nearby Gulf Islands National Seashore and explore the 1600s era fortification that graces the shores. Whether you want to spend your day relaxing or exploring, the possibilities are endless when you book a 4-hour pontoon rental.

Experience paradise with your group on this 4-hour pontoon rental and explore the crystal-clear waters and coastline of the Destin-Fort Walton Beach area. Indulge in luxury aboard a modern pontoon, take a dip in the water, and bask in the stunning scenery. Book your 4-hour pontoon rental now and plan an adventure of a lifetime.
Book Now!