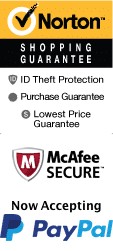 Charleston Marriott
170 Lockwood Boulevard Charleston, SC 29403
1-800-717-9964
Chat Now
The Charleston Marriott is the perfect place to stay in Charleston, SC. The hotel is especially designed for business owners, and furcates the experience of working or living in Charleston, which is what you'll find at the Charleston Marriott. From the moment you walk through the door, you'll be made to feel like an important person, not just any hotel room. The décor, and furnishings are designed to create a feeling of being appreciated, and special. The bed is made, the bath is hot, and the food is delicious. 1. Location The location of the Charleston Marriott is perfect. It's not on the water, but it's close enough to walk to the water, and enjoy a beautiful view. The hotel is located in downtown Charleston, which is only a short cab ride from many of the sites, and attractions that you'll want to see in Charleston. 2. Rooms The rooms at the Charleston Marriott are very nice, and comfortable. They're modernized, nicely decorated, and have everything you need for a comfortable stay. The beds are comfortable, and the bathrooms are clean and do not smell like old smoke, and mildew. The room was very clean, and the staff made sure that we had everything we needed. 3. Hotel Amenities The hotel provides a safe, a hair dryer, an iron or iron board, a microwave oven, a coffee maker, a refrigerator, and a microwave. The staff members at the Charleston Marriott are very helpful, and friendly. They do not mind if you borrow their phone to call home, or make a call when you're out sightseeing. The hotel provides free Wi-Fi in the lobby, and hallways. If you are looking for a hotel that is comfortable, clean, and within walking distance of the water, then the Charleston Marriott is the perfect place to stay. The staff are friendly and helpful, and the rooms are very nice.
Reviews

Barbara Ebert
Naples, FL
✓
Verified Traveler
Excellent place to stay in charleston. Friendly and courteous staff. Easy to find location. We had a room on the 9th floor and could watch the 4th of juky fireworks from our window.....An added plus!!!

Laurin Galeazzo
Charlotte, NC
✓
Verified Traveler
The hotel was nice but we had to walk through a lot of construction as they were remodeling.
Book Now!