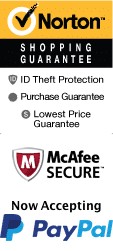 Sagebrush Inn & Conference Center
1508 Paseo Del Pueblo Taos, NM 87571
1-800-987-9852
Chat Now
If you're looking for a fantastic vacation spot nestled in the heart of New Mexico, then the Sagebrush Inn & Conference Center should definitely be at the top of your list. This historic hotel boasts of picturesque views of Taos Mountain and is ideal for those seeking a unique blend of art, culture, history, and adventure. The exquisite décor of this elegant hotel combined with the warmth and hospitality of the staff makes for a truly memorable stay.

Less than a mile from the hotel is the Harwood Museum of Art, where you can bask in the beauty of local artworks with rich cultural heritage. You could also take a short drive to the Taos Ski Valley, a must-visit destination for any winter traveler. Ski down the scenic slopes or go on a snowshoeing nature tour in the warmer months. Don't miss the opportunity to go hiking or mountain biking to explore the scenic beauty of the surrounding mountains.

The Sagebrush Inn & Conference Center amenities cater to all types of travelers. So whether you're here for a day or a week, you'll feel right at home. The hotel also features an on-site restaurant, a bar, and a lounge area where you can unwind and socialize with other guests. Recently renovated rooms are furnished with traditional southwestern decor, and some even feature kiva fireplaces, giving you a glimpse of New Mexican culture.

Enjoy a workout in the fitness center or relax in the heated outdoor pool and hot tub. Fuel up for the day with a hot breakfast featuring a variety of pastries, cereals, and biscuits with gravy. Book a tee time at nearby golf courses or take advantage of the hotel's free shuttle service to explore the town of Taos.

Every guestroom at the Sagebrush Inn & Conference Center is equipped with a fridge, microwave, coffee maker, ironing board, and cable television. Relax and stay connected with free high-speed internet, and make free local calls to stay in touch with family and friends.

If you're interested in trying out the local cuisine, head six miles south of the hotel to Taos Plaza. This is where you'll find some of the best local restaurants, each with a vast array of dishes designed to tantalize your taste buds. For a touch of history, drive less than three miles to the Kit Carson Home and Museum, where you can find out about one of the area's most famous residents.

In conclusion, The Sagebrush Inn & Conference Center is the perfect place for couples, families, and corporate events. With its history, art, adventure, culture, and stunning mountain views, this hotel is one of the jewels of Taos. Book your stay today, and experience an unforgettable vacation.
Location Highlights
The Sagebrush Inn & Conference Center in Taos, New Mexico is a charming accommodation that allows guests to fully immerse themselves in the beautiful southwestern landscape. Just a short drive away from the Taos Plaza, guests can indulge in the nearby shopping opportunities that range from grocery stores and convenience stores to art galleries and boutiques. For those looking to taste the local cuisine, the renowned Guadalajara Grill is only a few minutes away, serving up flavorful Mexican dishes such as the sizzling fajitas and zesty chile rellenos. Additionally, the nearby Rio Grande Gorge State Park offers stunning views and an opportunity to hike across the dramatic Rio Grande Gorge Bridge. During the winter months, Slopeside Bar and Grille is perfect for those seeking après-ski relaxation with drinks and fireside ambiance. Overall, the Sagebrush Inn & Conference Center is the perfect starting point to experience all that Taos has to offer.
.
Book Now!