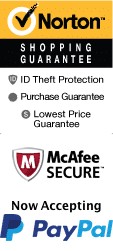 Rio Grande Creative Wandering Adventure
2873 NM-68 Taos, NM 87571
1-800-987-9852
Chat Now
Looking for a unique experience that will bring you closer to nature and unleash your creativity? Look no further than the "One With The Rio Grande Creative Wandering Adventure" in Taos, NM. This activity immerses nature lovers in the stunning scenery of the Rio Grande Gorge while allowing them to express themselves through various forms of art.

Upon arrival, you'll be greeted by expert guides who will lead you on a leisurely 2.5-mile hike along the Rio Grande's serene banks. As you walk, you'll be encouraged to take in the scenery and let your imagination run wild. You can create sketches, take photographs or bring along any other artistic mediums you prefer. Don't worry if you're not an experienced artist; this is a safe environment to tap into your inner creativity.

The highlight of the tour is a visit to a hidden swimming hole where you can cool off with a refreshing dip. The clear, fresh water and tranquil surroundings make this the perfect location to let your creative juices flow and capture some inspiring images.

This activity is suitable for all ages and fitness levels, and participants are advised to wear comfortable walking shoes and bring sunscreen, water, and a camera. Guides will provide all art supplies, so just bring your sense of adventure!

The Rio Grande is the fourth-longest river in the United States and is home to a diverse range of flora and fauna, including river otters, beavers, and bald eagles. The canyon walls reach up to 800 feet in height, showcasing colorful rock formations and allowing visitors to escape into another world.

Visitors can depart from Taos, Santa Fe, or Española, with transportation provided to and from the Rio Grande. The itinerary offers a full day of exploration, with plenty of opportunities to stretch your legs and explore the beautiful scenery.

In summary, the "One With The Rio Grande Creative Wandering Adventure" is an unforgettable experience, combining outdoor exploration with artistic expression. This activity is perfect for anyone who wants to escape the city and immerse themselves in nature while discovering their inner artist. Don't miss out on this chance to experience the beauty of the Rio Grande Gorge and create lasting memories. Book your adventure today!
Frequently Asked Questions for Rio Grande Creative Wandering Adventure:
What methods of transportation does the One With The Rio Grande Creative Wandering Adventure use?

This is a walking tour.

Approximately how long does the One With The Rio Grande Creative Wandering Adventure last?

It lasts approximately 2.5 hours.

For what ages is the tour appropriate?

Great for all ages.

What type of dress & footwear are recommended?

Wear comfortable shoes.
Book Now!