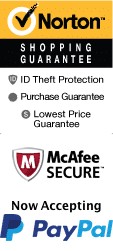 Tampa Bay's Busch Gardens Experience
Tampa Bay is brimming with a variety of things to do, but Busch Gardens remains one of the most sought-after adventures. With this vacation package, guests will have the leisure of getting to go to Busch Gardens whenever they wish. Although admission to the park is not included in this package, the two nights of lodging at your choice of hotels is the perfect opportunity for spending a day or two at Busch Gardens.
>>MORE: Things to Do in Tampa
Of course, there are plenty of other things to fill the rest of your time with! Enjoy sightseeing endeavors that showcase Tampa's gorgeous white sand beaches and emerald waters. Some of the most popular adventures in the area include Calypso Queen cruises, Snorkel Swim with Manatees Tour, and helicopter tours in the area.
>>MORE: Sightseeing in Tampa
About the Tampa Bay's Busch Gardens Experience
With the convenience of two nights' lodging included in your package, you can enjoy some of the area's many lodging options, and have the chance to explore Tampa Bay on your own for one day. This is one vacation package you will not want to pass up! Of course, the package also includes admission to Busch Gardens.
About Your Admission to Busch Gardens
Enjoy everything awesome about this famous theme park with your ticket! The theme park is brimming with things to do. From thrill rides like Falcons Fury and the Tigris, to family-friendly adventures like Serengeti Railway and SandSerpent, there is plenty to keep you busy! Watch one of the live shows, visit the concession stands, and view animal exhibits at this awesome park!
Frequently Asked Questions:
---
---
---
Customize a package with this form: