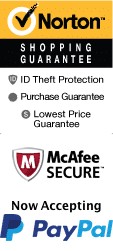 Tampa Bay Tour Package
Head to the coastal city of Tampa Bay, FL to enjoy a fun time touring the Tampa area with the Tampa Bay Tour Package!
This vacation package gives guests the opportunity to embark upon a thrilling Tampa Bay Helicopter Tour and also on the Sunset Celebration Cruise on the Gulf of Mexico. As well as awesome activities, the vacation package also includes lodging for three nights at your choice of hotels in the city. There are plenty of other awesome things to see and do while in Tampa Bay!
>>MORE: Things to Do in Tampa Bay
Sightseeing is a big part of Tampa Bay for the simple fact that it is so beautiful there. White sand beaches, emerald oceans, and dazzling sunsets are some of the draws. Guests can experience these views in new ways during their vacation. Take a helicopter cruise, get out on the ocean for a fun cruise, or explore other parts of the city while you are there.
>>MORE: Sightseeing in Tampa Bay
About the Tampa Bay Tour Package
Experience Tampa Bay by air with this incredible entertainment package that includes an amazing high-flying helicopter tour with spectacular aerial views, a fun and unique tour in the bay, and a relaxing, unforgettable three-night stay!
About the Included Tampa Bay Helicopter Tour
Take to the skies as you board a helicopter and fly over Tampa Bay, St. Petersburg, and the beaches. Enjoy learning interesting details as your guide points out all the special sights. The thrilling tour lasts approximately 45 minutes and features Clearwater Beach, Pier 60, Dali Museum, and downtown St Petersburg.
About the Included Sunset Celebration Cruise
In addition to a thrilling ride through the skies, you can journey out to the sparkling waters of Tampa Bay via the Sunset Celebration Cruise. This cruise takes place on the Clearwater Pass and the Gulf of Mexico, giving visitors amazing views along the way!
About the Included Lodging
After your amazing aerial tour, relax in one of over 46 hotels. Each hotel offers incredible amenities, so pick and choose exactly the ones that best fit what you're looking for. There are so many wonderful options to choose from, from luxurious resorts to quaint budget-friendly hotels!
>>MORE: Lodging Options in Tampa Bay
Amazing memories are waiting for you in Tampa Bay. Do not let this fantastic three-day vacation adventure slip away; book the Tampa Bay Tour Package today!
Frequently Asked Questions:
---
---
---
Customize a package with this form: