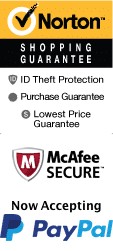 Walking Pub Tour
50 E Garden St Pensacola, Florida 32502
1-800-987-9852
Chat Now
Embark on an exciting journey through Pensacola's local bars and taverns with the Walking Pub Tour. This popular tour takes place in the charming historical district of downtown Pensacola, where you can indulge in the vibrant nightlife and local culture.

Led by an expert guide, the Walking Pub Tour includes a visit to four of Pensacola's best pubs, where you will have the opportunity to sample a wide range of local and craft beers and cocktails. Along with the drinks, the tour also offers delicious appetizers that pair well with the beverages.

The tour starts at Seville Quarter, the oldest bar in Pensacola, where you will learn about the city's rich history and culture. From there, you'll stroll through downtown Pensacola's lively streets and visit some of the most popular pubs, each with its unique ambiance and drinks.

The Walking Pub Tour usually lasts around two and a half hours, and the walking distance is approximately one mile. So comfortable walking shoes are recommended. The tour requires a minimum of four participants and a maximum of twelve to maintain a personalized and intimate atmosphere.

Throughout the tour, your guide will share fascinating stories and anecdotes about the city's history, architecture, and nightlife. Pensacola is known for its lively bars and pubs culture, and the Walking Pub Tour offers an excellent opportunity to experience it firsthand.

At the end of the tour, you'll have a newfound appreciation for Pensacola's nightlife and the city's friendly locals. The Walking Pub Tour is perfect for groups of friends, couples, or anyone looking for an unforgettable night on the town.

In conclusion, if you're looking for a fun and unique experience in downtown Pensacola, the Walking Pub Tour is an excellent option. With expert guides, flavorful drinks, and delicious appetizers, the tour is sure to be an exciting and unforgettable experience. So, join the tour and explore the vibrant nightlife of Pensacola.
Options:
Walking Pub Tour
Available 1/4/2024 until 11/30/2024 View Detailed Schedule
Language Guides:

Guide Language: EN
Guide Type: Guide
Frequently Asked Questions for Walking Pub Tour:
What methods of transportation does the Walking Pub Tour use?

This is a walking tour.

Approximately how long does the Walking Pub Tour last?

It lasts approximately 2.5 hours.

For what ages is the tour appropriate?

21+.

Is photography / video recording allowed on the Walking Pub Tour?

Yes.
Book Now!