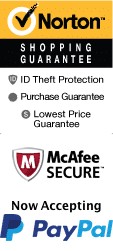 Get ready for a unique and delicious experience with the Seville Stroll Food Tour in Pensacola Beach, FL. This three-hour walking tour takes you on a culinary journey through the historic Seville neighborhood. Along the way, you will learn about the area's fascinating history and architecture, while savoring some of the most mouth-watering food in the area.

Your tour will begin at the historic Pensacola Visitor Information Center, where you will meet your knowledgeable and friendly guide. From there, you will embark on a leisurely three-hour stroll through the charming streets of the Seville neighborhood. Along the way, you will visit some of Pensacola's best restaurants, tasting a variety of local specialties.

This walking tour covers approximately 1.5 miles on flat, easy terrain, so you'll be comfortable and relaxed throughout the entire adventure. You can expect to visit four to five restaurants and establishments, where you will sample everything from fresh seafood and locally-sourced produce, to a variety of tasty sweet treats.

Take a deeper dive into the history and culture of Pensacola Beach, as you journey through the Seville neighborhood. Your guide will entertain you with interesting stories and facts about the area's fascinating past and present. You will learn about the history of the Spanish colonial occupation, the architecture of the 1800s, and how the area grew to become one of the most popular tourist destinations in the country.

The Seville Stroll Food Tour is perfect for foodies of all ages and is a fantastic way to experience Pensacola Beach like a local. Whether you're a seasoned traveler or a first-time visitor, this tour is an unforgettable way to discover the best of the local cuisine, while soaking up the vibrant atmosphere of this historic neighborhood.

In summary, the Seville Stroll Food Tour is a must-do experience for visitors to Pensacola Beach, FL. This walking tour offers a unique combination of tasty food and fascinating history, providing a one-of-a-kind experience that will leave you with unforgettable memories. So, book your spot today and get ready to immerse yourself in the sights, sounds, and flavors of this beautiful and vibrant coastal community.
Book Now!