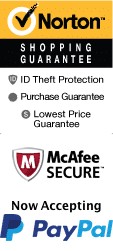 Dolphin & Scenic Bay Tour with A Frisky Snorkeling Stop
If you're looking for an unforgettable adventure filled with exciting wildlife and breathtaking scenery, look no further than the Dolphin Scenic Bay Tour with a Frisky Snorkeling Stop, located in the stunning Pensacola Beach, Florida. This two-hour tour encompasses all the beauty Pensacola Beach has to offer and allows you to get up close and personal with some of nature's most amazing creatures.

The tour kicks off with a thrilling boat ride through Pensacola Bay, where visitors can spot dolphins, sea turtles, and other marine life in their natural habitat. Expert guides share their in-depth knowledge of the local ecosystem and point out historical landmarks along the way, so visitors get a comprehensive understanding of the area's rich history.

The highlight of the tour is the snorkeling stop at one of the most beautiful beaches in the region, where the crystal-clear waters provide an unforgettable underwater adventure. Snorkelers can enjoy the frisky shoals of colorful fish, soft corals, and other marine life. The snorkeling area is also known for its abundant sea shells, and snorkelers can collect them as souvenirs to take home.

You can spend the whole morning on this tour, which departs twice daily, once in the early morning and once in the afternoon, from Little Sabine Bay. The tour's duration is approximately two hours, with snorkeling equipment and life jackets provided, making it perfect for all ages and skill levels.

The Pensacola Bay area is steeped in history, and your knowledgeable guide will be sure to share its secrets with you during the tour. You'll learn about the Native American settlement in the area as well as the rich maritime history that led to the founding of Pensacola's Naval Air Station, the first in the United States.

In conclusion, if you're looking for a unique outdoor experience that combines nature's majesty, history, and adventure, the Dolphin Scenic Bay Tour with a Frisky Snorkeling Stop is perfect for you. Don't hesitate to book your tickets now and get ready for an adventure of a lifetime.
Book Now!