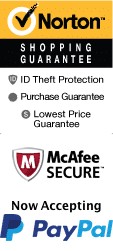 Jungleland, located about 23 miles from
Orlando
, is home to hundreds of abused and injured animals that your visit will benefit.
Hundreds of endangered exotic animals depend on people to visit Jungleland, but you'll want to go for more reasons than just benefiting these poor creatures. Children can feed the monkeys, and face their fears and touch a live alligator during one of three daily shows. There's a petting zoo and gift shop on-site, too.
Jungleland is also home to Nala the lioness, a pair of Himalyan bears, leopards, and more. There's even alligator wrestling. This seven-acre zoo has a long winding path that meanders through a natural lagoon with black swans and white ibis, making it a unique addition to your getaway.
With all the rare animals and shows, this is more than just a zoo, it's an animal experience.