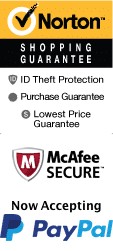 If you're looking for somewhere fun to take your family and friends while in
rlando, FL, consider Fun Spot America. You will find a plentiful multitude of coasters and games all in one adrenaline pumping time. There are also a few places where you can get something to munch on or drink.
From family rides to thrill rides, there is a little bit of something for everyone at Fun Spot America. You can race each other in go-karts or take a ride on one of the fastest roller coasters in the area. Younger children might enjoy the beautiful colors of the horses on the carousel while older children might like the games in the arcade. The Scrambler will make you feel like you're going in circles while the Revolver, similar to a Ferris wheel, gives you stunning views of Orlando from high atop the wheel. Enjoy bumper cars on concrete or bumper boats in a pool of water. The park provides birthday party packages that include tokens for the arcade as well as deals on tickets to help you keep your hard earned money in your pocketbook. There are small food stands located throughout the park and souvenir stands where you can get a treasure to remember your exciting day of adventure at Fun Spot America. You are sure to have a memorable time!