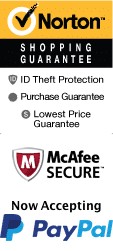 Your Orlando Vacation: Endless Entertainment Ideas to Do For Kids, Adults, and Families!
ORDERING INFORMATION
Book by Phone:
1-800-987-9852
Book Online:
Live out your fantasies, dream big, really big--whatever you want is within your reach. Want to be a rock star? A race car driver? Swim with dolphins, talk to animals, tour China in a day, go back to biblical times? Maybe you prefer to be treated like royalty, with a poolside massage, shopping at Tiffany's, gourmet meals and full-service spa treatments. Maybe you'd like to test your golf skills on one of the top courses in the world, or catch your dream fish. All within your reach, my friend. Because you're going to Orlando--need I say more?
Family-Friendly Attractions in Orlando
Bringing the kids along? They're easy--Walt Disney World Theme Parks, SeaWorld, Universal Studios, Gatorland are fantasy-fulfilling, kid-pleasing, memories in the making. Help them build--well, anything--at the LEGO Imagination Center. You can tuck them in at night in their own kid-themed, kid-sized 'Sleepy Bear's Den' at the TraveLodge Hotel. Several hotels offer kiddie pools, water slides, and playgrounds. And parents can live out their dreams when the lights go out with child care services (extra charges may apply) offered by the Radisson Resort Parkway or Disney's Caribbean Beach Resort. You can also find some awesome Orlando vacation packages with park tickets.
Extreme Entertainment in Orlando
Have you ever wanted to do something extreme? To laugh in the face of danger, to look fear in the eye and ask for more; you are the unflinching risk taker! Maybe you've wanted to experience the feel of free falling during a sky dive--SkyVenture of Orlando is your answer! You can soar at top speeds, 300 feet over Orlando, with nothing between you and the ground but air, on the Skycoaster of Kissimmee. Perhaps you are more interested in taking corners at breakneck speed in a stock car race? Drivetech gives you several options--from types of track to number of laps--to live out your race car fantasies. Be the dashing pilot as you fly a Fighter Plane at Stallion 51 Corporation. Or face all kinds of demons, ghouls, and goblins at the haunted Skull Kingdom.
Relaxing Orlando Entertainment
Perhaps your dreams are slightly less death-defying. Take a Boggy Creek Airboat Ride and glide through the same wetlands as Florida alligators. Watch a venomous snake show at Reptile World Serpentarium. Survive being splashed by the unbelievably cold water Shamu calls home at SeaWorld. Swim with the dolphins at Discovery Cove. Catch the mother of all fish on a Sea Spirit Deep Sea Fishing charter. And surf's up--even in central Florida--at Typhoon Lagoon's, where surfers are able to 'ride the wave pool' before and after the water park's regular hours.
Shopping in Orlando
Orlando happens to be a shopper's paradise as well. There are eight malls in the Orlando area, and specialty shops, galleries, farmers markets and flea markets are generously sprinkled throughout the city and surrounding areas. The Mall at Millennia cannot be missed by serious shoppers--from department stores to designer boutiques, plus a diverse assortment of dining venues, Orlando's newest mall is an attraction in it's own right! And there is no lodging quite as appealing to the shopaholic as the Adam's Mark Hotel--it is directly connected to the Florida Mall! And after a browsing, bargaining, and buying spree, several resorts await tired feet and sore muscles (from lugging those heavy bags around?) with fantastic spa treatments.
Restaurants in Orlando
In Orlando, even the dining is an adventure! North vs. South rivalry is all in good fun at the ostrich-racing, flag flying Dixie Stampede Dinner Theater. The action-packed Pirate's Dinner Adventure is an Orlando favorite--with countless satisfied audiences, there's no record of audience-driven mutiny. And the sixty-four dollar question at Sleuth's Mystery Dinner can only be answered by an audience member. Immerse yourself in the dreamy horse show that is the Arabian Nights Dinner Theater, or dine amongst the movie memorabilia at Planet Hollywood. And at the California Grill, diners are encouraged to stay for the excellent view of Disney's nightly fireworks display.
Whatever the dream, whatever your fantasy, you can be pretty certain that if you're going to get the opportunity to live the experience, you'll find it in Orlando. So keep dreaming--Orlando's waiting.