Miami Sightseeing Tours From Orlando
5905 International Drive Orlando, FL 32819
1-866-267-5732
Description
If you are looking for the best way to experience the East coast at one of the most high-energy and upbeat cities in the country, then you've found the right city tour options. Miami is somewhere where you can create memories to last a lifetime, and on these tours, you'll get to see the best of this coastal city! Each one includes round-trip transportation from Orlando to Miami and last about sixteen hours.
Regardless of which visit you pick, you will be gotten from your lodging. You will ride in an agreeable, cooled motorcoach to Miami; this outing is about 3.5 hours. Try not to stress over the Florida heat-the guide realizes that you would prefer not to perspire the entire time. During the ride, you can converse with your guide about what the plans are for the afternoon and appreciate a complimentary packed away breakfast! Examine the touring you'll have in South Beach or the groups at Bayside Marketplace.
Once you reach the city, the itinerary will be different dependent on the tour that you choose. These tours will help you to understand why Miami is such a popular tourist spot! Your guide will be with you the entire time, so you don't need to worry about getting lost in this crazy city. Enjoy an unforgettable adventure to Orlando!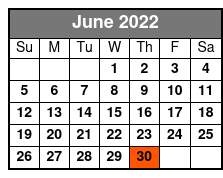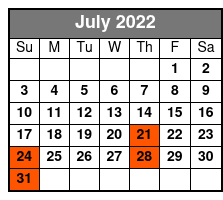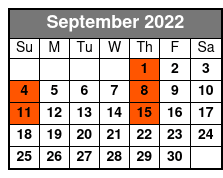 Options:
Miami Sightseeing Day Tour From Orlando
Available 6/16/2022 until 9/15/2022 View Detailed Schedule
Once you arrive in Orlando, you will be taken to the Bayside Marketplace shopping mall. Here, you can shop, look at the boats on the port, spend time by the water, or visit a number of other attractions nearby. After spending time in this area, your guide will have you meet back at the vehicle and you'll travel to South Beach. This area is just as you've seen in movies- pastel buildings, white beaches, and beautiful cars and homes. You can shop at Lincoln Avenue, visit Ocean Avenue, and so much more! Your guide will give you suggestions and tell you what's in the area. You'll have plenty of time for dining before hopping back on the vehicle and being transported back to Orlando!
Miami Sightseeing & Everglades Day Tour From Orlando
Available 6/16/2022 until 9/15/2022 View Detailed Schedule
On this tour, the first thing you'll do when reaching Miami is travel into the Everglades where you'll have an awesome, 30-minute airboat ride. You'll see the wildlife and truly understand how it feels to be in authentic Florida. After the ride, the group will head back to the motorcoach to go to the Bayside Marketplace Mall in Miami. You'll have plenty of free time to shop around before boarding the Island Queen. On this boat cruise, you'll see the city by water and get a glimpse of the beautiful homes along the coast. After the 90-minute cruise, you'll be taken to South Beach for more free time. Try the local dining, shop, walk along the beach, and walk around the Art Deco. At the end, you'll be transported back to your Orlando hotel.
Frequently Asked Questions for Miami Sightseeing Tours From Orlando:
What is included in the admission price?

The price includes a round-trip to Miami, breakfast, and the tour to each location. On the Miami Sightseeing & Everglades Day Tour From Orlando, both extra adventures are included in the price.

What methods of transportation does it use?

Transportation via air-conditioned coach.

Is there any walking involved?

The amount of walking will depend on how much exploring you do.

Approximately how long does the Miami Sightseeing Tours From Orlando last?

The entire experience lasts 16 hours for each tour.

For what ages is the tour appropriate?

It is appropriate for all ages.

What type of dress & footwear are recommended?

Wear comfortable clothes and walking shoes.

Will there be time allotted for dining?

Yes, you will have plenty of time for food in Miami.

Where does the tour depart from?

Hotel pick up and drop off is included.

Is photography / video recording allowed?

Of course! Don't forget your camera.

Is the trip handicap accessible?

Yes. There are handicap accessible vehicles if needed.

Are any meals included?

Breakfast is provided.
Book Now!