St. Augustine Day Trip
5905 International Drive Orlando, FL 32819
1-866-267-5732
Description
The gorgeous city of St Augustine was established September 8, 1565 and is the perfect way to explore the nation's oldest city with a day trip! Known as the 'Ancient City', its unique scenery and history really set it apart from any other place in the country making it a great option. Whether you're interested in exploring this rich history or visiting the beautiful North Florida coast lines, these day trips are the perfect way to experience the best of the area.
Each of these day trips to provide round-trip transportation from Orlando to this amazing city so you don't have to worry about finding your way around or parking. You can choose from activities like a scenic cruise, a pirate museum, a dolphin swim, or simply take a tour of the area! Each of these tours will allow free time to explore the city, so you won't miss out on anything that you want to do. With more than 450 years of history to explore, there's no question as to why this is one of the most popular destinations in the United States.
This experience is approximately 12 hours in total and gives you an in-depth look at the city. You will begin your day by meeting your ride at select Orlando locations. Once there, you will board your vehicle for a fun sightseeing adventure while on the way to this historic city.
The ride is approximately 2.5 hours and gives you the opportunity to plan your adventure in the Ancient City. Upon arrival, you will be dropped off at the historic district of the area. This area of the Ancient City is brimming with things to explore. See famous landmarks such as: the Castillo de San Marcos, Fort Matanzas, and Lightner Museum or get a bite to eat. You will be able to get in some shopping, visit the oldest schoolhouse in the country, or explore the city looking for the mythical Fountain of Youth which is said to be located in this city. These cobblestone streets are absolutely beautiful, so do not miss out on the opportunity to truly experience everything that makes this city great. Your guide and driver will be able to tell you what the best attractions are!
After spending an amazing 7 hours exploring the city at your own leisure, you will take a relaxing 2.5-hour drive back to Orlando to complete your getaway.
St. Augustine's with Scenic Cruise
Enjoy an amazing day exploring the country's oldest city on this adventure. This tour embarks from Orlando, FL and allows you to truly get a unique look at all of the amazing things found in the city. Known as the 'Ancient City', St Augustine is one of the nation's most historic and fascinating cities. Here, you can take a trip back in time to the days of Spanish settlers and searches for the Fountain of Youth. Your trip begins with transportation.
After a relaxing 2.5- hour ride, you will arrive in St. Augustine where you will be able to start your exploration. Once in St. Augustine, you will have choices on your itinerary. Whether you want to learn about the history of the settlements or see the Bay of Matanzas, there are so many things to do. Some of the landmarks you might see here include the Castillo de San Marcos and the Lighthouse. You will also be able to enjoy an included scenic cruise after some exploring. This cruise is fully narrated to give awesome and informative insight into the city's culture and history. It lasts approximately 75 minutes and is an amazing way to enjoy the area.
After the cruise, you will have the rest of the afternoon to enjoy the city at your own leisure. You can visit one of the many churches, take a trip to the museums, or enjoy the bay. Visit shops, dine at famous restaurants, and learn all about St Augustine on this fascinating adventure. After spending approximately 5 hours exploring, you will be whisked away back to Orlando to finish up your journey. The entire experience lasts 13 hours.
St. Augustine's with Road Train Trolley Tour
This roundtrip from Orlando to St Augustine is all-encompassing and gives insight into the oldest, most interesting city in the United States. The entire experience lasts approximately 10 hours. Your morning begins with a relaxing and comfortable ride from Orlando to St Augustine. Your 2.5- hour journey gives you the opportunity to sightsee along the way and plan what you want to do once you arrive in the 'Ancient City'. Upon arrival, you will be treated to an awesome road train ride that takes you over seven miles.
This unique activity will be the gem of your trip! This road trip tour is a hop on/hop off open-air sightseeing train. This journey allows you to enjoy a fun narrated historical tour and then allows you to actually get out and explore the areas at your own leisure at all locations. You can ride to a location, hear about it from your tour guide, get off of the train and explore, and then get on the next train to go on to the next stop! A train comes by each stop every 15-20 minutes.
Trolley Stops:
Castillo de San Marcos: 17th Century Spanish fort
Historic St. George's Street

San Sebastian Winery: The oldest Schoolhouse in the country
Black Raven Pirate Ship: A unique pirate-themed boat with entertainment and drinks.
Anastasia State Park

Old Jail Museum: Historic museum giving insight into the lives of prisoners in the 19th and 20th centuries.
Ponce de Leon: Named the 'Fountain of Youth'. You can sample the water here.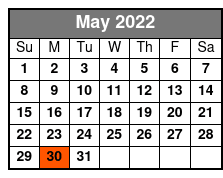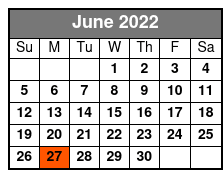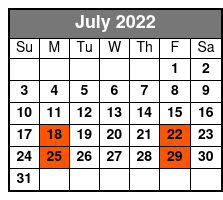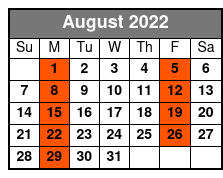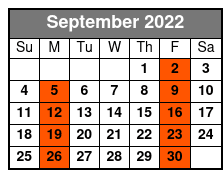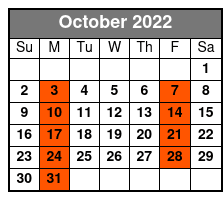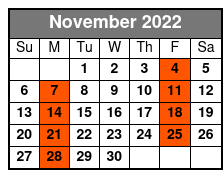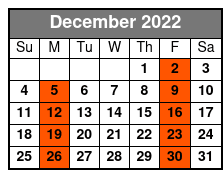 Options:
St Augustine Day Trip
Available Now until 12/30/2022 View Detailed Schedule
Includes admission to the St Augustine Day Trip.
St Augustine Day Trip & Road Train Tour
Available Now until 12/30/2022 View Detailed Schedule
This ticket option allows guests to enjoy the fun on the St Augustine Day Trip and also includes the Road Train Tour for extra adventure.
St Augustine Day Trip & Scenic Cruise
Available Now until 12/30/2022 View Detailed Schedule
Experience both the St Augustine Day Trip and an exciting Scenic Cruise with this ticket.
Frequently Asked Questions for St. Augustine Day Trip:
What is included in the admission price?

The price includes a round-trip from Orlando to Miami & whichever tour you choose.

What methods of transportation is in use?

Transportation via air-conditioned coach.

Is there any walking involved?

The amount of walking will depend on how much exploring you do.

Approximately how long does it last?

The entire experience lasts 10-13 hours depending on your tour.

For what ages is the tour appropriate?

This is appropriate for all ages! Children must be 3+ to feed dolphins on the Dolphin Experience tour.

What type of dress & footwear are recommended?

Wear comfortable clothes and walking shoes.

Where does the trip depart from?

You can board your tour at any one of the following meeting locations: Maingate Lakeside at 6:45. am. Disney All Star Music at 6:50 am. Crossroads Plaza at 7:00 am. Rosen Inn Pointe at 7:10 am. Rosen International at 7:20 am. Sheraton Four Points at 7:30 am.

Is photography / video recording allowed?

Of course! Don't forget your camera.

Is the motor coach handicap accessible?

Yes. There are handicap accessible vehicles if needed.
Book Now!