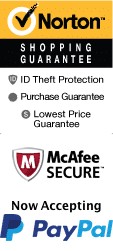 TownePlace Suites by Marriott Lafayette South
119 Lake Farm Rd Lafayette, LA 70508
1-866-267-5732
Chat Now
If you're looking for a comfortable and convenient place to stay while you're on vacation in Louisiana, then TownePlace Suites by Marriott Lafayette South should be at the top of your list. This hotel is situated in a prime location that offers easy access to top-rated attractions and activities.

Travelers love staying at TownePlace Suites because of its warm hospitality, strategic location, and excellent service. The friendly staff is always happy to assist guests with anything they need, and the facilities are well-maintained and spotlessly clean.

Less than a mile from the hotel is the zoo of Lafayette, which is perfect for those who are looking for a fun and informative day out. If you love shopping, then head over to the Acadiana Mall, a short drive from the hotel, where you can shop till you drop at over 100 stores. Another great attraction nearby is the Atchafalaya Basin, where you can take an airboat ride and explore Louisiana's unique wetlands.

TownePlace Suites offers a fantastic range of amenities that are perfect for both leisure and business travelers. The hotel has a fitness center, outdoor heated pool, and a relaxing hot tub. You can also make use of the hotel's barbecue facilities, which is a great way to enjoy a meal with family and friends. The hotel also offers a free continental breakfast, which is a great way to start your day, and high-speed internet is available throughout the property.

The rooms at TownePlace Suites are spacious and well-appointed, designed to make you feel right at home. Each room is equipped with a TV, cable, coffee maker, and a fridge. The hotel also offers room service, and Jacuzzi suites are available for an extra touch of luxury.

For foodies, there are many great restaurants near TownePlace Suites where you can sample some of Louisiana's famous dishes. If you're in the mood for some Cajun and Creole cuisine, head over to Prejean's Restaurant, just a few miles away. Another great option is the Blue Dog Café, which serves modern Southern cuisine fused with a touch of contemporary flavor.

In conclusion, TownePlace Suites by Marriott Lafayette South is an excellent choice for travelers looking for a comfortable and convenient place to stay while on vacation in Louisiana. With its prime location, great facilities, and comfortable rooms, you're sure to have a memorable stay.
Location Highlights
The TownePlace Suites by Marriott Lafayette South hotel is situated in the vibrant cultural hub of Lafayette, Louisiana. Guests can delight in nearby attractions such as the premier Cajundome & Convention Center, the stunning Acadian Village, and the historic Vermilionville Living History Museum. For those looking to satisfy their shopping needs, the nearby Ambassador Town Center and The Mall of Acadiana have a plethora of stores ranging from popular chains to local boutiques. Additionally, guests can take advantage of the numerous dining options in the vicinity which offer traditional Cajun favorites such as gumbo, jambalaya, and crawfish étouffée. Don't miss out on the opportunity to visit the engaging attractions and relish the delectable cuisine in this exciting location.
Book Now!