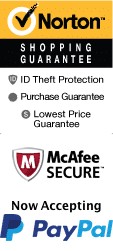 Sheraton Hotel Metairie New Orleans
4 Galleria Blvd Metairie - La, LA 70001
1-866-267-5732
Chat Now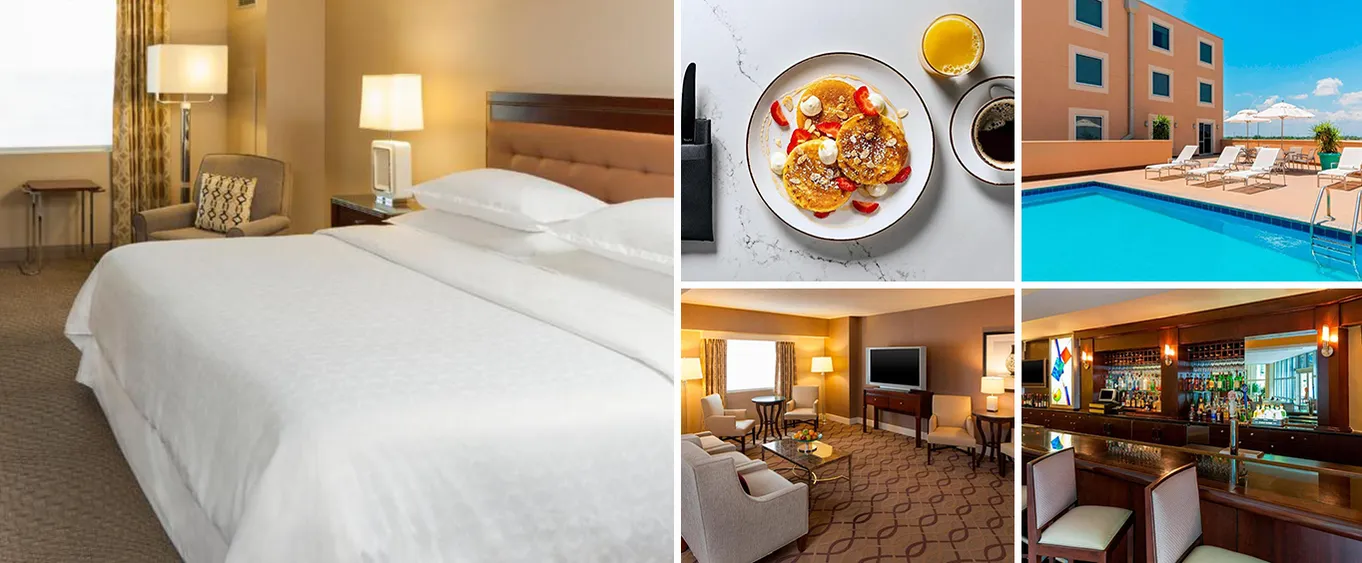 The Sheraton Hotel Metairie New Orleans is the perfect destination for vacationers who seek a luxurious and comfortable stay. With its top-notch amenities and excellent service, this hotel can provide you with a great experience that will make your vacation unforgettable. You can expect nothing less than the best from the Sheraton Hotel Metairie New Orleans.

Less than a mile from the hotel is the Lakeside Shopping Center, a massive shopping mall with plenty of stores to keep you occupied for hours. The mall features a wide range of shops, from high-end retail stores to everyday stores that sell everything from clothing to electronics. For a more cultural experience, the New Orleans Museum of Art is just over 6 miles away from the hotel, where you can see a collection of over 40,000 pieces of artwork. The hotel's location is also great for exploring the nearby French Quarter, which is only 9 miles away.

The hotel has everything you need to fully enjoy your stay, from a fully-equipped fitness center to an outdoor pool with loungers for optimal relaxation. If you need a little extra pampering, the hotel also features a hot tub that will help soothe your aching muscles. Treat yourself to a hot breakfast consisting of a variety of options available in the hotel's continental breakfast buffet. The hotel also boasts other unique features, such as its French Quarter-style courtyard complete with a waterfall.

The Sheraton Hotel Metairie New Orleans offers a range of room options to fit anyone's needs. For those looking for a more luxurious experience, the hotel's Jacuzzi suites are available. Every room is equipped with a TV for entertainment, and high-speed internet ensures you can stay connected with your loved ones during your vacation. Take advantage of the fridge and microwave in your room to prepare your snacks and meals. Room service is available for those who prefer to have their food delivered right to their room and want something special.

For dining options, the hotel is conveniently located close to several restaurants. A short drive down the street is The Melting Pot, which offers a unique dining experience with its fondue dishes. If you're looking for something more casual, try Zea Rotisserie & Bar, which offers a combination of grilled meat, seafood, and vegetarian dishes. For sports enthusiasts, the nearby Zephyr Field, home of the New Orleans Baby Cakes, offers great entertainment. Stay in shape with the hotel's fitness center and enjoy a good game of baseball. With all these options, the Sheraton Hotel Metairie New Orleans is the ideal destination for your next vacation.
Location Highlights
The Sheraton Hotel Metairie is the perfect destination for anyone looking for comfort and luxury while exploring New Orleans. Located just a few minutes from downtown, this hotel offers easy access to some of the city's most famous attractions. For those who enjoy shopping, the Lakeside Shopping Center is just a short walk away, with a range of stores from popular brands to unique boutiques. Looking for delicious local food? Antoine's Restaurant and Commander's Palace are two of the most iconic restaurants in the area, offering a variety of dishes including the famous turtle soup. In addition, the hotel's location near Lafreniere Park and the New Orleans Museum of Art makes it a great choice for anyone looking to experience the culture and history of this vibrant city. Other nearby attractions include the Mercedes-Benz Superdome and the Smoothie King Center, making the Sheraton Hotel Metairie New Orleans the perfect location for anyone looking to explore the best of New Orleans.
Book Now!