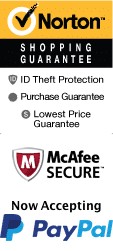 Quality Inn & Suites Baton Rouge West – Port Allen
131 Lobdell Hwy Port Allen, LA 70767
1-866-267-5732
Chat Now
If you are planning a trip to Baton Rouge, Louisiana, the Quality Inn & Suites Baton Rouge West Port Allen is an ideal place to stay during your vacation. This hotel is known for its comfortable and cozy accommodations, welcoming staff, and excellent location. Whether you are traveling for business or leisure, you will surely appreciate the amenities and services that this hotel has to offer.

Less than a mile from the Quality Inn & Suites Baton Rouge West Port Allen is the Louisiana Art and Science Museum. This top-rated attraction is an excellent place to spend an afternoon with your family. The museum has a planetarium, interactive exhibits, and a stunning art gallery that features a wide range of artistic styles and periods. If you are craving for some outdoor adventure, the Mississippi River Trail is also less than a mile away from the hotel. This trail stretches for almost 3,000 miles and offers hiking, biking, and breathtaking views of the Mississippi River.

The Quality Inn & Suites Baton Rouge West Port Allen has recently undergone an extensive renovation, and the results are impressive. The hotel's public spaces, including the lobby and the breakfast area, now have a modern vibe that is both welcoming and functional. Guests can start their day with a delicious continental breakfast that includes hot and cold items, such as cereal, bagels, eggs, waffles, and more. The hotel also features an on-site fitness center that is perfect for those who want to stay active while on vacation.

This hotel has an array of amenities that are designed to make your stay as comfortable and enjoyable as possible. The hotel features an outdoor pool that is open year-round and a relaxing hot tub that is perfect for unwinding after a long day. Other unique features of the hotel include a business center, laundry facilities, and ample parking space.

The rooms at the Quality Inn & Suites Baton Rouge West Port Allen have everything you need to feel right at home during your stay. Every room is equipped with a fridge, microwave, coffee maker, cable TV, and high-speed internet. The beds are comfortable, and the linens are fresh and clean. Some rooms even have Jacuzzi tubs for additional comfort and relaxation.

When it comes to dining options, the hotel is conveniently located near several restaurants that serve delicious meals. Within three miles of the hotel are popular restaurants such as Raising Cane's Chicken Fingers, La Quinta Mexican Cafe, and Cracker Barrel Old Country Store. If you are in the mood for shopping, you are in luck as the Mall of Louisiana is just a short drive away.

In a nutshell, the Quality Inn & Suites Baton Rouge West Port Allen is an excellent choice for your next vacation. With its amenities and location, you will surely have a relaxing and enjoyable stay. The hotel offers excellent value for your money and caters to all your basic needs while you are away from home.
Location Highlights
Nestled close to the heart of Baton Rouge, Quality Inn & Suites Baton Rouge West is a great choice for travelers looking to explore the city while also enjoying a comfortable stay. The hotel is located near several popular shopping destinations, including several grocery stores and convenience stores. For those looking to indulge in retail therapy, there are plenty of boutiques and craft malls nearby. Guests can also explore a range of top-rated restaurants offering a variety of dishes, from traditional Southern cuisine to international flavors. For outdoor enthusiasts, nearby parks like USS KIDD Veterans Memorial and Hooper Road Park are ideal for a relaxing stroll or picnic with family and friends. Other must-visit attractions nearby include the vibrant Louisiana State Capitol and the stunning LSU Rural Life Museum, offering a glimpse into the history and culture of Louisiana.
Book Now!