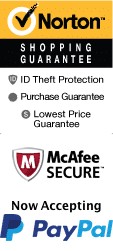 Omni Riverfront Hotel
701 Convention Center Blvd New Orleans, LA 70130
1-866-267-5732
Chat Now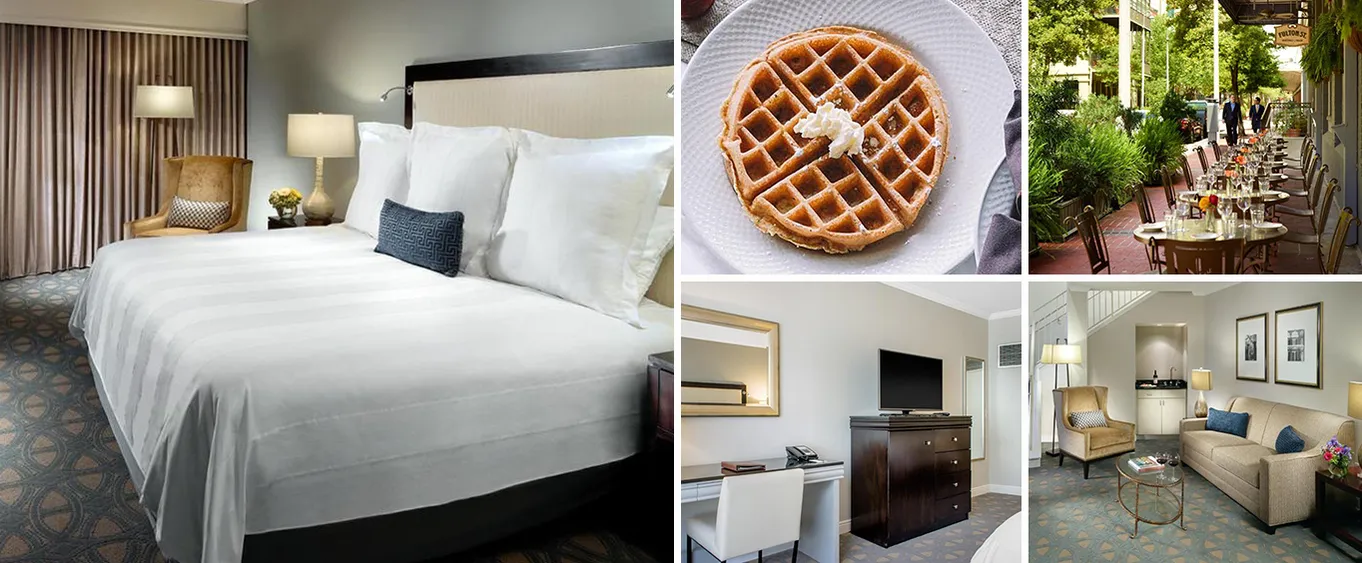 The Omni Riverfront Hotel in New Orleans, Louisiana is the perfect destination for your next vacation. Known for its luxurious accommodations, world-class amenities, and impeccable service, this hotel is the ideal place to stay for both business and leisure travelers. With its convenient location right in the heart of downtown New Orleans, you'll never be far from all the action.

Located less than a mile from the hotel is the Mercedes-Benz Superdome, home to the New Orleans Saints football team. Also nearby is the Smoothie King Center, where you can catch a variety of concerts and other events. For those who enjoy art, the Ogden Museum of Southern Art is located just over a mile away. If you're interested in history, make sure to visit the National World War II Museum, which is just under two miles from the hotel.

The Omni Riverfront Hotel boasts a variety of amenities that will make your stay unforgettable. The fitness center is the perfect place to maintain your workout routine while on vacation. The outdoor pool is a great way to cool off after a day of exploring the city, and the hot tub is perfect for relaxing your tired feet. The hotel also offers a continental breakfast, which includes a variety of hot and cold options. With its recent renovation, the hotel's interiors are modern and elegant, offering a comfortable and luxurious atmosphere for all guests.

Each room at the Omni Riverfront Hotel is equipped with a TV featuring cable and pay-per-view options. All rooms also come with a coffee maker, ironing board, and free local calls. High-speed internet is available in every room, making it easy to stay connected while on the go. Room service is also available for your convenience. Jacuzzi suites are available for those looking to add a touch of romance to their stay.

When it comes to dining options, there are plenty of fantastic restaurants nearby. Just over a mile away is Emeril's New Orleans, where you can enjoy delicious seafood and Cajun dishes. Also nearby is Cochon Butcher, a restaurant that is famous for its mouth-watering sandwiches. If you're in the mood for something sweet, make sure to stop by Sucre, which offers a variety of delicious desserts. All of these restaurants are just a short distance from the hotel, making it easy to explore everything that New Orleans has to offer.

All in all, the Omni Riverfront Hotel is a great place to stay during your next vacation to New Orleans. With its convenient location, world-class amenities, and luxurious accommodations, this hotel is sure to please.
Location Highlights
Nestled in the heart of New Orleans, the Omni Riverfront Hotel is a gem that offers guests easy access to all that the city has to offer. Located just a short distance away is the historic French Quarter, where visitors can indulge in the vibrant nightlife and culinary scene. For those looking for some retail therapy, there are numerous shopping options, ranging from charming boutiques to sprawling malls and marketplaces. Foodies will be pleased to know that there are an array of dining options nearby, including the famous beignets and coffee at the legendary Cafe Du Monde. Guests can also take a stroll along the riverside park, where they can catch a glimpse of the magnificent Mississippi River. Overall, the Omni Riverfront Hotel is the perfect location to experience the rich cultural and culinary offerings that New Orleans has to offer.
Book Now!