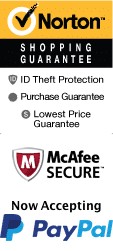 Melrose Mansion
937 Esplanade Ave
1-866-267-5732
Chat Now
If you're looking for a hotel with a charming atmosphere and a touch of luxury, Melrose Mansion is the perfect place for you. Imagine yourself relaxing in the comfortable outdoor pool or enjoying a leisurely breakfast in the peaceful courtyard – all while staying in a beautiful, historic mansion. The building is surrounded by lush greenery and has a cozy, intimate feel that will transport you to another time. Whether you're visiting New Orleans for a romantic getaway, a business trip, or a family vacation, Melrose Mansion is a top choice.

Less than a mile from Melrose Mansion is the famous French Quarter, known for its lively music, delicious food, and unique boutiques. You can stroll along the historic streets and soak up the vibrant atmosphere, or visit some of the area's most iconic landmarks, such as the St. Louis Cathedral or the Jackson Square. If you're interested in art, you can explore the diverse galleries and exhibitions at the New Orleans Museum of Art, just a short drive away.

Melrose Mansion itself has a lot to offer, too – besides the beautiful pool and courtyard, guests can enjoy a range of amenities. A fitness center is available for those who want to stay active during their vacation, while a hot tub is perfect for relaxing after a long day. The mansion also provides a continental breakfast, complete with hot coffee and fresh pastries, and there are many great restaurants nearby for those who want to sample the local cuisine.

Every room at Melrose Mansion is uniquely decorated, with a combination of modern and traditional elements. Guests can enjoy amenities such as a flat-screen TV, high-speed internet, and a fridge, as well as plush beds and luxurious linens. The bathrooms are equipped with high-quality toiletries, and many rooms offer a Jacuzzi tub or a balcony with a view of the courtyard.

If you're looking for a great evening out, there are plenty of options in the area. The Mercedes-Benz Superdome is only a short drive away, making it easy to catch a game or a concert. Additionally, the Garden District is within walking distance of the mansion, and there are many great restaurants and bars there for those who want to try something new.

In conclusion, Melrose Mansion is a beautiful, comfortable hotel that offers a unique travel experience. Whether you want to explore the vibrant city or relax in the peaceful courtyard, there's something for everyone here. With its central location, beautiful accommodations, and range of amenities, Melrose Mansion is the perfect place for your next vacation.
Location Highlights
The Melrose Mansion is a luxurious hotel nestled in the heart of New Orleans, Louisiana. Located in the famous Garden District, guests can explore the charming streets and marvel at the stunning Victorian homes. The area also offers a plethora of shopping opportunities, from the convenience stores and gas stations nearby to artsy boutiques and craft malls just a stone's throw away. Foodies will delight in the various dining options in the vicinity, including world-renowned restaurants like Commander's Palace, where you can savor the signature Creole cuisine. For a relaxing day out, head to Audubon Park, where you can enjoy a picnic or stroll through the lush gardens. With so much to see and experience, the Melrose Mansion is the perfect base for your New Orleans adventure.
Book Now!