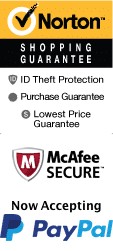 Marina Inn & Suites Chalmette New Orleans
5353 Paris Rd. Chalmette, LA 70043
1-866-267-5732
Chat Now
If you're looking for a cozy and comfortable place to stay near New Orleans, Marina Inn & Suites Chalmette is an excellent choice. Located just a few miles from the lively French Quarter, Marina Inn & Suites is the perfect spot to stay if you're looking to experience the best of New Orleans while having a quiet and peaceful place to retreat.

Within less than a mile from the hotel is the Chalmette Battlefield and National Cemetery, where visitors can learn about the battle that took place there in 1815 during the War of 1812. Other top activities within two miles of the hotel include the historic St. Bernard State Park and the Val Riess Park, which features a public fishing pier and a boat launch. If you're looking for more to do, the historic town of Gretna is just a short drive away and features unique shopping and dining experiences.

The hotel features amenities sure to make your stay relaxing and enjoyable. The outdoor pool is perfect for a refreshing swim, while the fitness center is available for guests who wish to maintain their exercise routine. The hotel also offers a continental breakfast each morning to help you start your day on the right foot. Recent renovations to the hotel ensure that guests experience modern and comfortable accommodations.

Marina Inn & Suites boasts several amenities such as free high-speed internet, a refrigerator and microwave in each room, cable TV with Pay Per View, in-room coffee makers, and irons and ironing boards. All rooms are available with the necessary amenities to make your stay comfortable.

The hotel is about a 15-minute drive from downtown New Orleans, where guests can sample some of the best food in the city. For example, Willie's Chicken Shack is a popular spot for fried chicken, while the Camellia Grill is another option for those seeking traditional New Orleans fare. Other attractions like sports arenas, such as the famous Mercedes-Benz Superdome or the Smoothie King Center, are also within easy reach.

Overall, Marina Inn & Suites Chalmette is a great option for travelers seeking a quiet and comfortable place to stay close to New Orleans. The hotel's amenities and convenient location make it a top choice for those visiting the area.
Location Highlights
The Marina Inn & Suites Chalmette New Orleans sits just a short drive away from the bustling city, providing a peaceful and serene location for your stay. While at the hotel, you'll be able to access plenty of convenience stores and gas stations for all of your needs. For a taste of local flavor, be sure to check out the nearby delicious restaurants offering dishes such as gumbo and jambalaya. If you're in the mood for some shopping, the area offers plenty of opportunities, from charming boutiques to large malls. You'll also want to take advantage of the nearby parks and attractions, including the Chalmette Battlefield, which played a crucial role in the War of 1812. Whether you're seeking relaxation or adventure, a stay at the Marina Inn & Suites Chalmette New Orleans is sure to please.
Book Now!