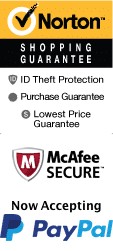 La Quinta Inn & Suites by Wyndham New Orleans Downtown
301 Camp Street New Orleans, LA 70130
1-866-267-5732
Chat Now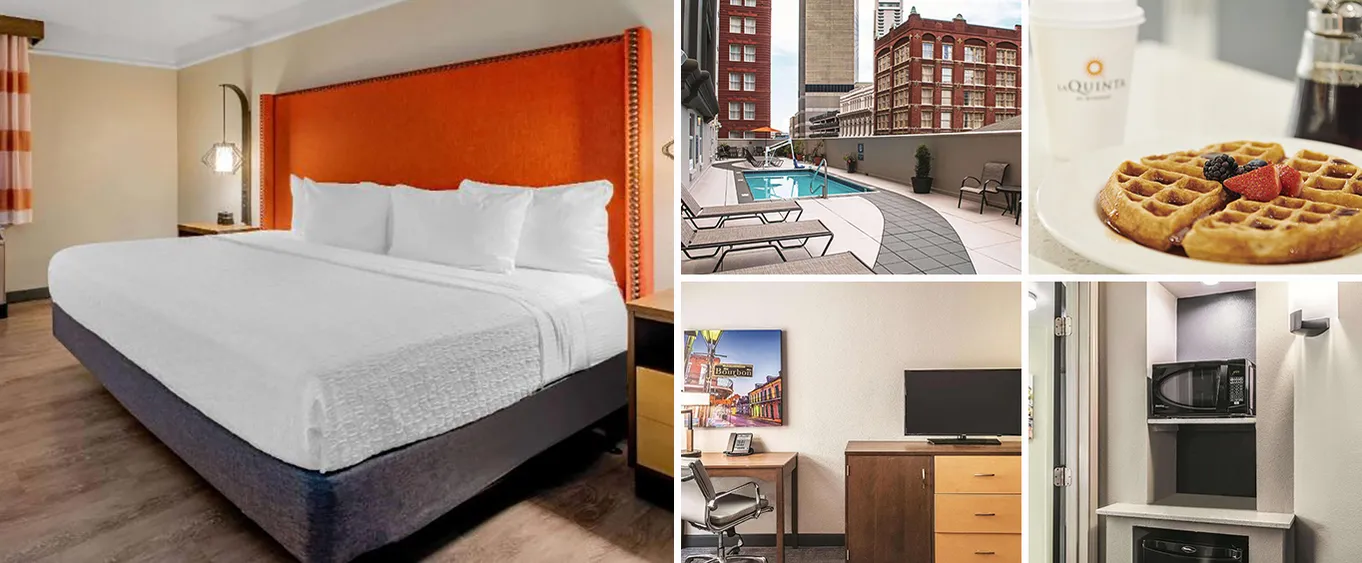 If you're planning a vacation to New Orleans, La Quinta Inn & Suites by Wyndham New Orleans Downtown is a great place to stay. This hotel is located in the heart of the city, just 4 blocks away from the famous Bourbon Street. The hotel is beautifully decorated and has tons of amenities to make your stay comfortable and enjoyable. The hotel staff is courteous and always eager to help you out with anything you need.

Less than a mile from La Quinta Inn & Suites by Wyndham New Orleans Downtown, you can find the National WWII Museum. This museum is a must-visit attraction that takes you back to the era of the Second World War. This military-themed museum educates the public on the events that occurred during the Second World War, you will be able to walk through historical exhibits and memorabilia, and even enjoy a 4-D Engineering Experience.

After a long day of exploring the city, come back to the hotel and relax in the comfort of your room. The hotel features a fitness center, so be sure to get your workout in before you start your day. You can also take a dip in the outdoor pool, or take a leisurely soak in the hot tub. Every morning, you can start your day with the complimentary continental breakfast.

La Quinta Inn & Suites by Wyndham New Orleans Downtown has many unique features to offer its guests. For starters, the hotel has recently undergone a major renovation, and guests can now enjoy brand new amenities like the outdoor pool and hot tub. The hotel is also pet-friendly, so no need to leave your furry friend at home. You can bring them along and enjoy your vacation together.

The hotel features 166 spacious rooms, all equipped with a TV with cable and pay-per-view channels, coffee maker, iron/ironing board, and free local calls. You can also enjoy high-speed internet and room service. Guests can also take advantage of the fridge and microwave in every room.

If you're looking for a quick bite, there are many restaurants located close to the hotel. Some popular ones include Bayona, Criollo, and Irene's Cuisine. For sports fans, the hotel is located less than a mile from the Mercedes-Benz Superdome, where you can catch a Saints game. The hotel is also conveniently located near the New Orleans Riverwalk, where you can experience world-class shopping and dining.
Location Highlights
Located in the bustling heart of downtown New Orleans, La Quinta Inn & Suites by Wyndham New Orleans Downtown offers a prime location for both leisure and business travelers. Within walking distance, you'll find an array of shops, ranging from grocery stores and convenience stores/gas stations to upscale boutiques and craft malls. If you're feeling peckish, you can indulge in Cajun and Creole cuisine at one of the many nearby restaurants, such as Drago's Seafood Restaurant famous for its charbroiled oysters or The Court of Two Sisters, offering a classic New Orleans brunch. For outdoor enthusiasts, Lafayette Square and Jackson Square, two of the city's oldest parks, are just a short stroll away. And no trip to New Orleans would be complete without exploring the vibrant nightlife, which is easily accessible from the hotel. Whether you are in town for Mardi Gras or looking to embrace all of the rich culture and history that New Orleans has to offer, La Quinta Inn & Suites has you covered.
Book Now!