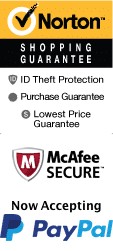 Hotel St. Pierre
911 Burgundy Street New Orleans, LA 70116
1-866-267-5732
Chat Now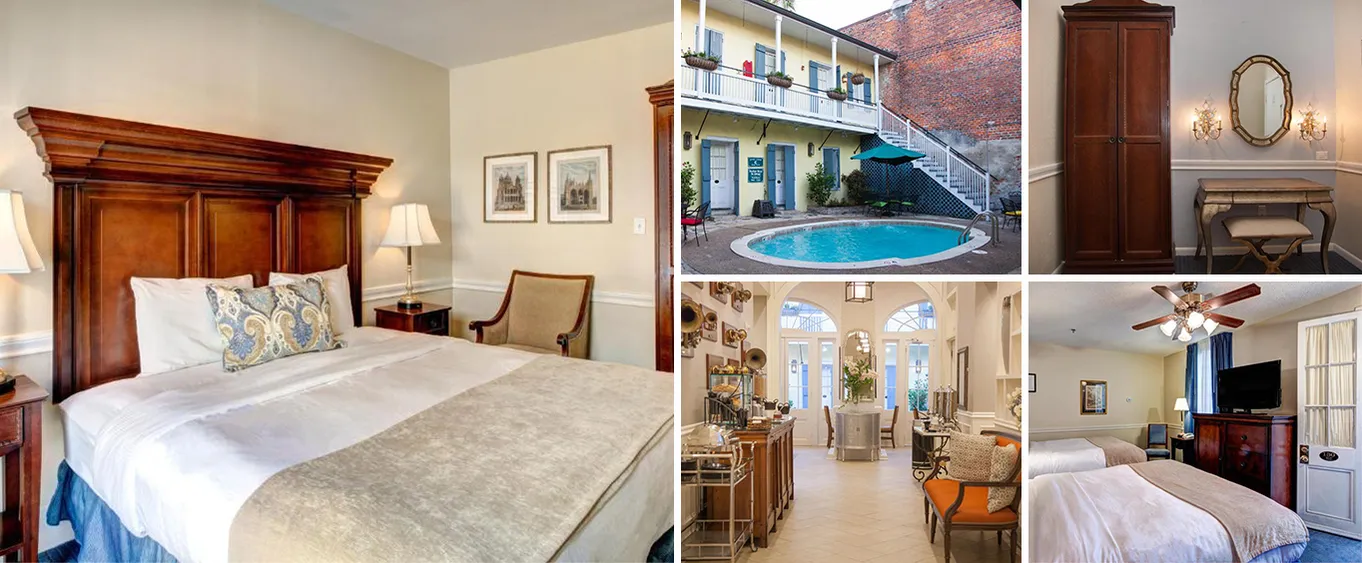 Related Lodging by Category:
Looking for a charming getaway in New Orleans that captures the essence of the city's rich history? Look no further than Hotel St. Pierre. This unique hotel, located in the heart of the French Quarter, is a must-visit for anyone looking for an authentic, one-of-a-kind vacation experience.

One of the top draws of Hotel St. Pierre is its unbeatable location. Less than a mile from iconic attractions like Jackson Square, Bourbon Street, and the historic St. Louis Cemetery, it's the perfect home base for anyone looking to soak up the sights and sounds of New Orleans. And with top-notch shopping, dining, and entertainment options within walking distance, there's never a dull moment when you stay at Hotel St. Pierre.

But the charms of this hotel extend far beyond its location. Hotel St. Pierre boasts a range of amenities that make it stand out from the crowd. Its lush courtyard, complete with a saltwater pool and hot tub, is a peaceful oasis that offers a welcome respite from the hustle and bustle of the city. And with a complimentary continental breakfast each morning, you'll start your day on the right foot.

Other unique features of Hotel St. Pierre include its 18th-century architecture, which blends seamlessly with modern amenities like a fitness center and free high-speed internet. And with recent renovations adding even more polish to the hotel's already-charming décor, there's never been a better time to stay at this historic property.

When it comes to hotel amenities, Hotel St. Pierre doesn't disappoint. Guests can take advantage of the hotel's state-of-the-art fitness center, perfect for squeezing in a workout between sightseeing excursions. And with a heated outdoor pool and hot tub, you can unwind in style after a long day of exploring.

But the real highlight of Hotel St. Pierre is its unique, individually-decorated guest rooms. With everything from cozy Standard Rooms to spacious Deluxe Suites, there's an option to suit every traveler's needs. And with amenities like mini-fridges, microwaves, and coffee makers in every room, you'll feel right at home from the moment you arrive.

For anyone looking to have an unforgettable vacation in New Orleans, Hotel St. Pierre is the clear choice. With unbeatable location, top-notch amenities, and unique charm, it's the perfect home away from home.

Just a stone's throw from Hotel St. Pierre, you'll find some of the best restaurants, sports arenas, and shopping malls in New Orleans. Within three miles of the hotel, you'll find iconic eateries like Café Du Monde, world-famous sports venues like the Mercedes-Benz Superdome and the Smoothie King Center, and the expansive Canal Place Shopping Center, among other exciting options. So whether you're looking to dine, shop, or cheer on your favorite teams, you're never far from the action when you stay at Hotel St. Pierre.
Location Highlights
The Hotel St. Pierre in New Orleans is located in the heart of the French Quarter, making it the perfect home base for exploring this historic city. Just steps away from Bourbon Street, you'll have easy access to all the nightlife and entertainment the area has to offer. But if you're looking for shopping opportunities, there's plenty in the area as well. From the convenience of a nearby grocery store to the unique finds at local boutiques and craft malls, there's something to suit everyone's tastes. When it comes to dining, the hotel is also surrounded by amazing restaurants. Be sure to try the famous beignets at Cafe Du Monde or indulge in some local seafood at GW Fins. And if you want to get outside, the beautiful Louis Armstrong Park is just a few blocks away, offering a peaceful escape from the hustle and bustle of the city.
.
Book Now!