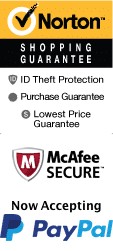 Hilton Garden Inn New Orleans Airport
4535 Williams Blvd Kenner - La, LA 70065
1-866-267-5732
Chat Now
Related Lodging by Category:
The Hilton Garden Inn New Orleans Airport is the ultimate home away from home for any vacationer. This hotel offers the perfect combination of comfort, convenience, and affordability. Whether you're traveling for business or pleasure, this hotel is designed to cater to all your needs. From well-appointed guest rooms to a range of hotel amenities, this hotel has everything you need to make your stay in New Orleans comfortable and memorable.

Less than a mile from the Hilton Garden Inn New Orleans Airport is the Treasure Chest Casino. This means you won't have to travel far for a good time, with the hotel being located so close to this casino. If you opt to travel a little further, only four miles away is the Pontchartrain Center, a popular venue for concerts and events. The Audubon Zoo and Aquarium of the Americas are just a short drive from the hotel and are also two of the best attractions in the city that are worth checking out.

The hotel offers an array of amenities that are designed to make your stay as comfortable and convenient as possible. The hotel boasts a fitness center which is perfect for guests who want to stay in shape while on vacation. There is also an outdoor pool which is heated, allowing for swimming all year round. For guests wanting a relaxing soak, the hot tub is perfect. In the morning, guests can enjoy a hot breakfast which is included in the price of the room. Wi-Fi is also available, making it easy to stay connected to work or friends and family.

The guest rooms at the Hilton Garden Inn New Orleans Airport are some of the best in the city. Each room is equipped with a fridge and microwave, making it easy to store and prepare your own food. The TV comes with cable channels, allowing guests to enjoy a wide range of programming. There is a coffee maker in each room, so guests can enjoy a morning cup of coffee without having to leave their room. The hotel also offers ironing boards and free local calls.

There are several good restaurants close to the hotel. The hotel is less than a mile from Boban's Restaurant, which offers a range of local cuisine. Another great option is Cafe Du Monde, which is only nine miles away from the hotel. Cafe Du Monde is famous for its beignets and coffee and is a must-see for anyone visiting New Orleans. If guests are wanting to do some shopping, the Esplanade Shopping Center is only three miles away.

In conclusion, the Hilton Garden Inn New Orleans Airport is a great place to stay for anyone visiting New Orleans. It offers a range of amenities and features that make it the perfect home away from home while on vacation. With its convenient location, it is a popular choice for travelers to the city. The hotel is perfect for both business and leisure travelers, and its comfortable guest rooms provide the ideal environment for relaxation after a long day.
Location Highlights
The Hilton Garden Inn New Orleans Airport is a perfectly located hotel, close to many points of interest that will make your visit to NOLA unforgettable. If you need to do some shopping, there are plenty of options nearby, from grocery stores and convenience stores/gas stations to charming boutiques and craft malls where you can find unique souvenirs to take home. In terms of dining opportunities, there are several restaurants close by, offering delicious dishes that include everything from traditional Creole cuisine to international delights. And if you're looking for more than just shopping and dining, there are plenty of nearby attractions to keep you entertained, such as the Audubon Zoo, the French Quarter, and the Mercedes-Benz Superdome. Whether you're in town for leisure or business, the Hilton Garden Inn New Orleans Airport is the perfect place to stay.
.
Book Now!