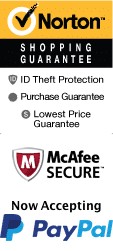 French Market Inn
509 Decatur St. New Orleans, LA LA 70130
1-866-267-5732
Chat Now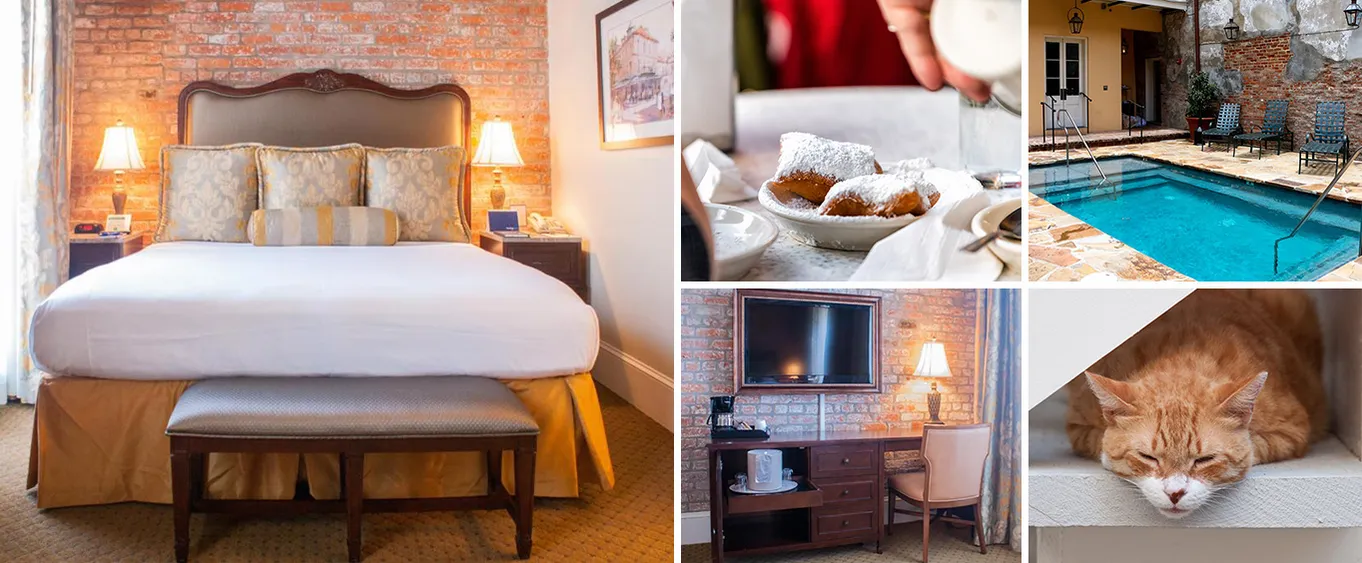 Looking for a perfect spot to immerse yourself in the unique charm of New Orleans? Look no further than the French Market Inn! Located right in the heart of the historic French Quarter, the French Market Inn is a boutique hotel that offers some of the best accommodations in the city. Once you arrive at this charming hotel, you'll understand why it is a great place for vacationers to stay. You'll be welcomed by the old-world style of the hotel that's coupled with modern-day amenities - a perfect blend for a pleasant stay in the city.

If you're seeking things to do while staying at the French Market Inn, then you'll be happy to know that you're less than a mile from the enthralling Bourbon Street. It is one of New Orleans' must-visit destinations famed for its live jazz music, bars, and restaurants. A short drive from the hotel brings you to the essence of New Orleans' culinary culture. From jambalaya and gumbo to etouffee and oysters, you can satisfy any food cravings you might have Several other tourist destinations are located at a short distance, including the French Market, Jackson Square, and the historic St. Louis Cathedral.

The French Market Inn has recently undergone a complete renovation to provide travelers with premium amenities during their stay. The hotel features an impressive courtyard with an outdoor pool, perfect for lounging on a beautiful day while getting some fresh air. You'll also appreciate the hotel's on-site restaurant and a beautiful courtyard where you can enjoy late-afternoon drinks or breakfast.

When it comes to amenities, the French Market Inn has it all, from free high-speed internet to a fitness center, the hotel has you covered. Additionally, wake up to your daily morning coffee ritual with a coffee maker, available in every room. Iron/ironing board and flat-screen TVs come standard with every room, ensuring that you'll always be well-rested, well-fed, and entertained during downtime.

Whether you're exploring the city, or simply lounging by the pool, the French Market Inn ensures that you're never out of touch. The hotel also provides complimentary newspaper to guests, so you can stay up-to-date on the latest news. For those looking to indulge in luxury, suites with minifridges and fireplaces are also available.

When it comes to exploring New Orleans, the French Market Inn is perfectly positioned. Several restaurants and shopping malls are positioned within walking distance, including the Central Grocery Company, the premier source for muffuletta sandwiches. You'll also have the delight of discovering the city's classic architecture and southern hospitality in its local eateries, such as Gumbo Shop and Café du Monde, both located nearby.

In conclusion, The French Market Inn offers an exceptional spot for vacationers looking to immerse themselves in the charm of New Orleans. With exceptional amenities, a perfect location, and proximity to popular tourist destinations, the French Market Inn is undoubtedly the place to be.
Location Highlights
The French Market Inn is located in the heart of the historic French Quarter in New Orleans. This central location makes it the perfect point of departure to explore the city's top landmarks, such as Jackson Square, Bourbon Street, and St. Louis Cathedral. In terms of nearby shopping, guests can easily walk to local grocery stores and convenience stores for their daily necessities. For those looking for something more specific, the nearby French Market offers a myriad of shopping options, from souvenir shops to local art and craft stores. When it comes to food, the French Market Inn is surrounded by a wide range of exciting restaurants, including traditional Cajun and Creole options famous for their jambalaya and gumbo dishes. Other points of interest nearby include the Audubon Aquarium of the Americas and Woldenberg Park, offering a peaceful retreat from the city's hustle and bustle.
Book Now!