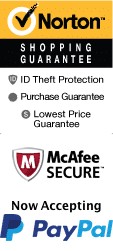 Federal City Inn & Suites
740 Hebert Drive New Orleans, LA 70114
1-866-267-5732
Chat Now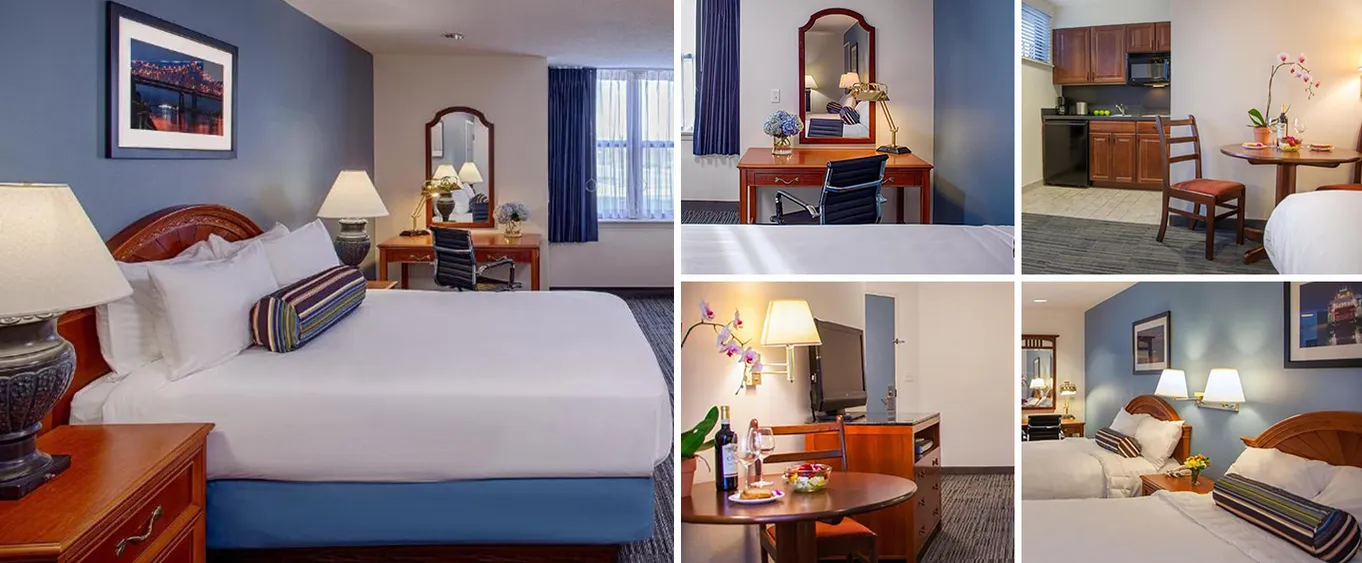 Related Lodging by Category:
New Orleans, LA has so many amazing things to see and do within it. For those who are looking to explore everything awesome about this city, a stay at the Federal City Inn & Suites is a great option. This hotel is close to some great attractions, allowing guests to reside just a few miles away from places like the Garden District and the French Quarter. It is also close to Port of New Orleans where many cruises set sail. Settled on the West Bank, visitors will be close to Algiers Point and the Jazz Walk of Fame. Other locations include the Louisiana Children's Museum (5 miles), Audubon Zoo (11 miles), Natchez Steamboat (6 miles), Aquarium of the Americas and IMAX Theatre (5 miles), and Timberlane Golf Course (4 miles).
This hotel is a great option for those who want to stay close to all of the action while enjoying a relatively quiet getaway. As far as accommodations go, it has everything you need. From the great location to the welcoming lobby and relaxing rooms, you will be able to have an unforgettable getaway while staying at this coveted hotel.
About the Hotel
This hotel has everything you need for a comfortable stay away from home. When you arrive, you can take advantage of the hotel's free parking. Then, step inside the warm and welcoming lobby. The staff is there to help you have a great adventure in the area by helping you to figure out your itinerary or answering any questions you may have about New Orleans. It is a vibrant city with plenty to do and see, so be sure to get some suggestions! This hotel also has some other great amenities. Lounge in the lobby or use the lobby computers to finish up any work you may need to do. Then, return to your room after a day of adventuring.
About the Rooms
You can experience everything great about New Orleans before returning to your room at the Federal City Inn & Suites. This hotel has more than 50 fully-renovated rooms, each featuring plush beds and all the features you need to feel right at home. All of the rooms feature a sitting area with a desk as well as welcoming decor. The rooms feature kitchenettes with microwaves and refrigerators as well to ensure that you have a convenient stay. Bathrooms are kept clean and come stocked with toiletries and clean towels to make morning routines easy. Whether you are exploring NOLA or boarding a cruise, you will be able to relax in your room.
Stay close to all of the fun of New Orleans while enjoying a great vacation. With a stay at the Federal City Inn & Suites, guests will have all of the perks of home right at their fingertips. Lounge in the lobby or get some rest in your room. Plus, the hotel is close to some awesome restaurants nearby for when you work up an appetite. Grab a bite to eat at Barracuda or enjoy coffee at Congregation Coffee Roasters, all within a few miles of the hotel. With an awesome location, great amenities, and comfortable rooms, the Federal City Inn & Suites should definitely be the next hotel you book in NOLA!
Location Highlights
Nestled in the heart of New Orleans, Federal City Inn & Suites is the perfect place to experience the cultural charm of this vibrant city. Discover the nearby Thrift Village Shopping Center, where you can browse through various boutiques and craft malls, offering unique souvenirs to take home. Craving for some Creole cuisine? Look no further than Frady's One Stop Food Store and Restaurant, where you can indulge in mouthwatering dishes like gumbo and crawfish étouffée. For a day of outdoor adventure, head over to the Bayou Segnette State Park, located just a short drive from the hotel. Here, you can enjoy a scenic hike or a picnic with family and friends while taking in the lush greenery. Whether you're here for business or pleasure, Federal City Inn & Suites is the perfect home base for exploring all that New Orleans has to offer.
.
Book Now!