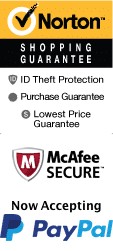 Days Inn by Wyndham LaPlace
3912 Highway 51 LaPlace, LA 70068
1-866-267-5732
Chat Now
If you're planning a visit to New Orleans, Days Inn by Wyndham LaPlace is an excellent place to stay for your vacation. Located just a short drive away from the city, this hotel is a comfortable and convenient option for travelers. The hotel provides various services and amenities to make your stay enjoyable and stress-free.

Less than a mile from Days Inn by Wyndham LaPlace is the Regal Cinema, where you can catch the latest movies. If you're interested in sampling some delicious cuisine, you'll find many famous restaurants nearby, such as the Creole House Restaurant, which is less than two miles away. For those interested in shopping, there is the River Fans Outlet Mall which is situated just about a short drive from the hotel.

Days Inn by Wyndham LaPlace offers exceptional services and amenities to its customers. The property has a well-equipped fitness center for guests to use. The outdoor pool is perfect for cooling off on hot days, and being outdoors provides a refreshing environment. The hotel offers a continental breakfast every morning, with delightful and satisfying food options, and is an excellent way to kick-start the day. A recent renovation has been done on the entire property, giving it a modern and inviting appearance.

The hotel rooms are equipped with a range full of amenities, including a flat-screen TV, coffee maker, ironing board, free local calls, high-speed internet, fridge, and microwave, ensuring that guests have a relaxing and comfortable stay. The hotel has smoking and non-smoking rooms, allowing guests to choose the room that suits their needs. As a bonus, the hotel offers a Cable Tv and Pay Per View for those who want to catch their favorite shows on the big screen.

Days Inn by Wyndham LaPlace is conveniently located within three miles of several excellent dining options that will tantalize your taste buds. A handful of excellent restaurants such as Applebee's, Texas Roadhouse, and Outback Steakhouse is available to enjoy. The Famous Café Du Monde is about a short drive from the hotel and is one of the city's most famous coffee spots.

To sum up, Days Inn by Wyndham LaPlace is a perfect place to stay while enjoying everything that the city has to offer. Excellent services, convenient location, high-quality amenities, and a range of nearby attractions make it a top choice for travelers looking to experience the best of New Orleans.
Location Highlights
Located just outside of New Orleans in LaPlace, Days Inn by Wyndham LaPlace is the perfect spot for travelers looking to explore both the city and its charming suburban surroundings. Guests will be delighted to find a variety of shopping and dining options just minutes away, from the nearby Riverlands Shopping Center to the quaint local boutiques and craft malls dotted throughout the surrounding neighborhoods. Foodies will delight in the local dining scene, with options ranging from classic Louisiana fare like gumbo and po'boys to cutting-edge fusion cuisine. For those looking to explore the great outdoors, guests can spend the day exploring the nearby LaPlace Park, a serene retreat perfect for picnics, hiking, and playing sports. Whether you're here for business or pleasure, Days Inn by Wyndham LaPlace offers the perfect home base for all of your New Orleans adventures.
.
Book Now!