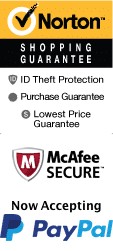 Days Inn New Orleans Pontchartrain
4180 Old Gentilly Rd New Orleans, LA 70126
1-866-267-5732
Chat Now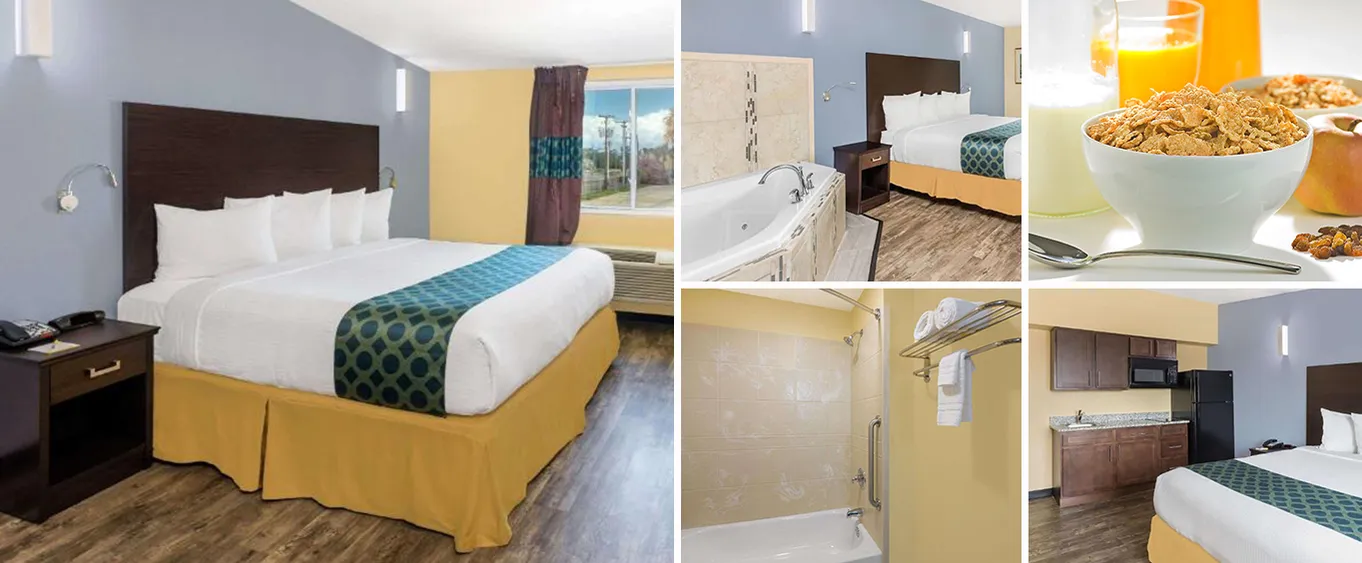 The Days Inn New Orleans Pontchartrain is the perfect place to stay during your next vacation. The hotel offers comfortable and affordable accommodations with a range of amenities that ensure your stay is not just comfortable, but memorable as well. The hotel is located in a convenient location with easy access to many top attractions in the area, making it an ideal choice for anyone looking for a fun and exciting vacation in New Orleans.

Less than a mile from the hotel is the Lakefront Arena, home to many concerts, sporting events, and family shows that are great for all ages. The venue is renowned for hosting events all round the year, including the famous Essence Festival. The Bucktown Harbor Marina is another top attraction within 2 miles of the hotel. Gear up for a relaxing day on Lake Pontchartrain, rent a boat or enjoy fishing, or take a picnic along and enjoy the serene surroundings.

The hotel boasts an outdoor pool, fitness center, and a hot tub, making it ideal for guests who wish to relax and revitalize. The complimentary continental breakfast is the perfect way to start your day, with a range of options to choose from. Additionally, the hotel provides free parking and high-speed internet access to all guests, making this a great home base for all types of travelers. The newly renovated lobby provides a welcoming atmosphere and ample space to gather with friends and family.

All rooms in the hotel come complete with a flat-screen TV, cable channels, and satellite programming. Each room has amenities such as coffee maker, hairdryer, and iron/ironing board. The days Inn New Orleans Pontchartrain also offers fridge and microwave in each room, so guests can store and prepare their own food.

The hotel is located within a short drive of several restaurants, shopping malls, and entertainment venues. Closeby restaurants include KY's Olde Towne Bicycle Shop, Plantation Coffeehouse, and Café with their signature New Orleans brass band music. Additionally, the hotel is just a short drive from the Mercedes-Benz Superdome, the iconic Jackson Square, and the Audubon Aquarium of the Americas.

In conclusion, the Days Inn New Orleans Pontchartrain is an excellent choice for anyone looking for a comfortable stay in the heart of New Orleans. With a range of amenities, comfortable guest rooms, and easy access to the top attractions in the area, this hotel provides everything you'll need for a perfect vacation. Book a stay today and experience the warmth and hospitality for yourself.
Location Highlights
Located near Lake Pontchartrain, the Days Inn New Orleans Pontchartrain offers a prime location for travelers looking to explore the unique offerings of the Big Easy. There are plenty of nearby shopping opportunities, ranging from small convenience stores and gas stations for quick necessities to boutique shops and craft malls that offer a more immersive shopping experience. Additionally, foodies will appreciate the many dining options available within a short distance of the hotel, including local seafood restaurants that serve up some of the best crawfish and gumbo in town. For those looking to explore the great outdoors, City Park is just a short drive away and offers a beautiful green space with walking trails and outdoor activities for all ages. And of course, no trip to New Orleans would be complete without a visit to the famed French Quarter, just a quick drive or streetcar ride from the hotel. With so many nearby attractions and amenities, the Days Inn New Orleans Pontchartrain is the perfect starting point for your New Orleans adventure.
.
Book Now!