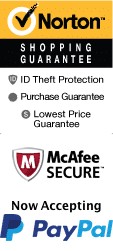 Best Western Plus St. Christopher
114 Magazine Street New Orleans, LA 70130
1-866-267-5732
Chat Now
As you plan your vacation to New Orleans, the Best Western Plus St. Christopher Hotel is an ideal lodging option for you. The hotel is located in the heart of downtown, just minutes away from many of the city's top attractions, dining and entertainment options. It is the perfect starting point for a memorable New Orleans experience.

The French Quarter, with its infamous Bourbon Street, Jackson Square, and charming architecture, is less than a mile from the hotel. A stroll from the hotel will take you to the Mississippi riverfront, a historic landmark that provides a great view of life and activity in New Orleans. You can also take a short drive to the famous National WWII Museum or the eclectic Arts District. In addition, the streetcar stop is just one block away from the hotel, making it very easy to get around and explore the many other neighborhoods of New Orleans.

The Best Western Plus St. Christopher Hotel offers a variety of amenities and features that will make your stay comfortable and enjoyable. The hotel has free high-speed internet, premium cable TV, as well as refrigerators and microwaves in every room. The hotel fitness center is open 24 hours a day for you to keep up with your exercise routine. You can relax in the outdoor heated pool or indoor hot tub while enjoying a view of the city. A free continental breakfast is included every morning, which includes hot and cold items so you can start your day off right.

The hotel's rooms are designed with your convenience and comfort in mind. All rooms come with a flat-screen TV, coffee makers, irons and ironing boards, and free local calls. Bathrooms are equipped with a hairdryer, complimentary toiletries, and a shower/tub combination. Jacuzzi suites are available for those looking for a more luxurious stay.

For dining options, International House is a popular restaurant connected to the hotel. Offering a distinctive fusion of New Orleans and International cuisine, it is open for breakfast, lunch, and dinner. You can also try some of the diverse dining options that the French Quarter has to offer, such as Cajun or Creole cuisine.

With its prime location, great amenities, and comfortable rooms, the Best Western Plus St. Christopher Hotel is a perfect choice for your stay in New Orleans. Book your room now and begin your unforgettable New Orleans experience.
Location Highlights
Located in the heart of New Orleans, the Best Western Plus St. Christopher Hotel offers easy access to a multitude of attractions. Just steps away are the famed French Quarter, historic Jackson Square, and the Mississippi Riverfront. You can also explore the older architecture and soak in the city's rich culture in the nearby streets of Bourbon, Royal, and Canal. If you're in need of a quick bite or planning a picnic in the nearby park, there are plenty of grocery stores and convenience stores/gas stations around. For a more upscale culinary experience, visit one of the many nearby restaurants serving signature dishes such as gumbo, jambalaya, and po' boys. In the mood for some shopping? You'll find several boutiques, craft malls, and souvenir shops within walking distance. Whatever you're looking for in NOLA, the Best Western Plus St. Christopher Hotel's location keeps you in the center of it all.
.
Book Now!