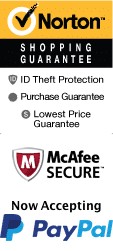 Westbank Plantation Tour
12601 River Rd New Orleans, Louisiana 70131
1-866-267-5732
Chat Now

Free hotel pickup and drop-off included

Informative, friendly and professional guide

All entrance fees included

Choice of morning or afternoon departure

Small-group tour

Duration: 5.5 hours

Tour Takes Approximately 5.5 Hours

Appropriate for All Ages

Cameras are Permitted

Schedule
A tour of the Westbank plantations
If anyone needs to take a tour for purposes of learning about history or to relax their minds, then a visit to the different plantations on the west bank of the Mississippi river is recommended. A tour t the Oak Alley is recommended for lovers of architecture. Also, one needs to visit the Laura plantation; this has a lot of information about slavery and the culture of the Creole owners.
First, one should visit the Oak Alley plantation, also known as the "Grande Dame of the Great River Road." When on tour at the Oak Alley, one gets a chance to admire the beauty of Greek architecture employed in constructing the classic Greek-revival style antebellum home. The name Oak Alley arises from the presence of a canopied path leading to the beautiful Greek designed antebellum home. The canopy is made up of double rows of live Oak trees and extends for about three hundred yards. The oak trees forming the canopy are believed to have been planted in the early 18th century.
Next stop for any tourist should be the Laura plantation; a plantation started in 1805 with a different and unique culture. Surrounded by sugar cane fields, the Laura holds the historic slave quarters and is also a Creole plantation. On a guided tour here, tourists learn about the well talked off yet miserable ways of living of the four Creole owners' generations as well as their slaves.
To enjoy a more personal experience, especially if one is on a guided tour, a smaller group of not more than 13 people is recommended. Being in a small group provides room for easy asking and answering of questions between the tourist and the tour guide.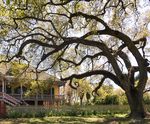 Delve into rich history at the Laura Plantation in New Orleans! Soak in the profound narrative brought to life through colorful Creole architecture. Take a guided tour of the 200-year old sugar plantation, hear fascinating tales of its resolute women, and admire the beauty of surrounding sugarcane fields.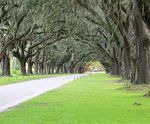 Stop at
Oak Alley Plantation in Vacherie, LA near New Orleans, LA
Discover the grandeur of the Deep South at the Oak Alley Plantation near New Orleans. This antebellum estate, framed by a stunning avenue of 28 oak trees, offers a captivating perspective of Southern history. Guided tours reveal the elegance of the mansion and the contrasting stories of the enslaved who lived here. Unearth a slice of America's past and get captivated by oak-draped serenity.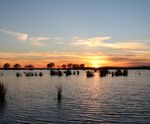 Pass By
Lake Pontchartrain
The shimmering expanse of Lake Pontchartrain near New Orleans is a hidden gem offering a break from city life. With over 600 square miles of serene vistas, vibrant wildlife, and endless recreational opportunities like fishing and boating, Lake Pontchartrain captures the heart of the South's natural beauty, making it an absolute must-visit.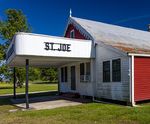 Stop at
St. Joseph Plantation
Experience Southern history at its finest at the St. Joseph Plantation near New Orleans, LA. Journey back in time through a tour of this carefully preserved 1800's sugar plantation estate, providing a rich and thought-provoking dive into the antebellum period. Uncover the captivating tales of generations past that unfolded within these aged walls.
Journey back in time to the Antebellum South with a tour of two separate plantations located on the Westbank of the Mississippi River. First, visit Oak Alley Plantation, which has been called the 'Grande Dame of the Great River Road'. Next, tour Laura Plantation, a historic sugar plantation built in 1805 displaying a different and unique culture. The small-group atmosphere with maximum 13 people ensures a more personal experience.
On your ride out to Oak Alley Plantation, you will see and hear all about Whitney, Josephine, and Evergreen Plantations. Your guided tour of Oak Alley Plantation will allow you time to admire this jewel of Greek Revival architecture. The quarter-mile canopy of giant live oak trees, believed to be nearly 300 years old, forms an impressive avenue leading to the classic Greek-revival style antebellum home.

Next visit Laura, a Creole Plantation and her historic slave quarters surrounded by sugar cane fields. The guided tour transports you with dramatic detail into the charmed yet tragic lives of four generations of Creole owners and their slaves.
Options:
Small-Group Tour of Oak Alley and Laura Plantation from New Orleans
Available 12/6/2023 until 7/27/2024 View Detailed Schedule
11:00am Departure: Departs at 11:00am
Pickup included
Book Now!