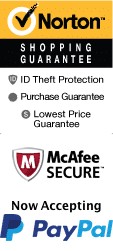 Tour of Oak Alley Plantation
400 Toulouse St New Orleans, Louisiana 70130
1-866-267-5732
Chat Now
Taking a tour of the Oak Alley plantation in New Orleans gives you perspective on the old antebellum homes that still dot the landscape. This is a place where terrible things happened, and you might even believe there are still ghosts on the property. The tour that you take is simple, easy, and fun for the family.
The tour guide gets you started at the gates of this place, and they let you know about all the buildings and the property itself. You are shown the main house, and you are shown the places where slaves and livestock were kept. The fields of the plantation are right there for you to see, and they are sprawling even now.
The tour guide answers your questions along the way, and they how you the great places to take pictures. You want a record of your vacation, and you get that record when using the tour guide as a photography helper. The tour lasts for much of the day, but in that time you see everything. You get a complete picture of what this plantation was all about.
The tour of Oak Alley plantation is just one of many that you might take in the area. Imagine what it was like to live so long ago, and ask the tour guide to recount history for you.
The tour leaves you breathless because this place is so beautiful, and you might even run across something that makes you wonder if some of the old spirits are still with us.

Feel the gentle breeze of southern hospitality on a tour that takes you back to a time of mint juleps, gracious living and the glory of the Old South. Oak Alley is your destination on this 4.5 hour tour, that takes you into the stunning plantation home, built over 165 years ago. Listen to fascinating and amusing stories of the home and its history, presented by your professional guide.
Experience a bygone era in one of the South's most beautiful settings - Oak Alley Plantation, built in 1839. Marvel at the unbelievable quarter-mile long alley of 28 magnificent Oak trees, each over 250 years old.
Perhaps the most photographed plantation ever, Oak Alley has been the setting for such motion pictures as "Interview with a Vampire", "Primary Colors" and the wedding of Bo and Hope from the daytime soap opera, "Days of our Lives".
Your guided Oak Valley Plantation tour will reveal the fascinating stories of the home and its history. View the Majestic Cypress Trees in Louisiana's swamps bordering the Mississippi River. You can purchase a snack, salad or sandwich in the Cafe and Ice Cream Parlor to enjoy at the picnic tables or aboard the coach (not included in price).
Feel the gentle breeze of Southern hospitality on a tour that takes you back to the glory of the Old South!
Book Now!