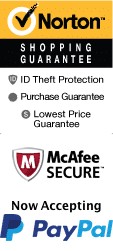 The National Wwii Museum Campus Pass + Beyond All Boundaries 4-D Film
945 Magazine Street New Orleans, Louisiana 70130
1-866-267-5732
Chat Now


The National WWII Museum Campus Pass Beyond All Boundaries is divided into several captivating exhibits and galleries. The Road to Tokyo and Road to Berlin exhibit halls are designed to take visitors on a chronological journey through World War II. The Arsenal of Democracy exhibit is perfect for gearheads who want to take a closer look at tanks, artillery, and other military paraphernalia. Additionally, the museum features an exhibits highlighting the contributions of African Americans, women, and other marginalized groups throughout the war.

During your visit, you'll also discover the 4D movie experience Beyond All Boundaries, a harrowing and immersive look at the war. This cinematic journey is presented with breathtaking audio and visual effects, making it a memorable highlight of your trip to the museum. Along with these exhibits, there are also several interactive experiences, such as the Higgins Boat exhibit, and the Final Mission: USS Tang Submarine Experience.

The National WWII Museum Campus Pass Beyond All Boundaries requires at least a half-day visit to fully appreciate all that it has to offer. The museum spans several buildings and provides guided and self-guided tours, as well as interactive displays and exhibits. It is a must-visit attraction for history buffs and anyone interested in America's contribution to the war.

The history of World War II is fascinating, and the National WWII Museum Campus Pass Beyond All Boundaries offers an opportunity to learn about the individuals who fought and served our country. You will leave this museum with a new respect for the sacrifices that were made and those who made them. Moreover, the exhibits, galleries, and interactive experiences, will leave you with a newfound appreciation for the war and America's role in it.

Overall, The National WWII Museum Campus Pass Beyond All Boundaries should be on the top of your list of attractions to visit if you are in New Orleans. Don't miss your chance to learn about the everyday heroes of World War II, and the innovations that help end the deadliest conflict in human history.
Book Now!