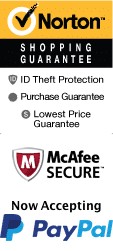 If you're looking for an exciting and eerie way to explore the heart of New Orleans, look no further than The Haunted Crawl. This spooky tour will take you through the darkest corners of the city, where ghosts and spirits are said to roam the streets.

On this tour, you'll visit some of the most famous haunted spots in the French Quarter, including the LaLaurie Mansion, the site of some of the city's most infamous horrors. You'll also visit the Andrew Jackson Hotel, where guests have reported strange occurrences in their rooms, including ghostly apparitions and unexplained noises.

The Haunted Crawl is a walking tour that lasts approximately two hours. You'll be led by a knowledgeable guide who will regale you with tales of the city's most haunted spots and the ghosts who still haunt them. Wear comfortable shoes and be prepared to walk about a mile and a half.

Along the way, you'll learn about the history of New Orleans and its supernatural past. You'll hear tales of voodoo magic, haunted cemeteries, and the city's most notorious ghosts. The tour is family-friendly, but the stories can be quite chilling, so be prepared to be spooked!

One of the highlights of the tour is a visit to the Bourbon Orleans Hotel, where one of the city's most famous ghosts is said to reside. You'll hear the story of the beautiful bride who died on her wedding day and is still seen wandering the halls of the hotel in her wedding dress.

In addition to the spooky tales and ghostly sightings, you'll also get a glimpse of some of the most beautiful architecture in New Orleans. From the wrought-iron balconies of the French Quarter to the majestic St. Louis Cathedral, you'll see some of the city's most iconic landmarks.

All in all, The Haunted Crawl is a must-do for anyone interested in the supernatural history of New Orleans. With its spine-chilling tales and beautiful scenery, it's the perfect way to experience the city's darker side. Don't miss out on this hauntingly unforgettable tour!
Book Now!