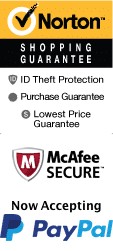 St. Louis Cemetery No. 3 Walking Tour
3421 Esplanade Ave New Orleans, Louisiana 70119
1-866-267-5732
Chat Now


As you explore the cemetery, your knowledgeable and passionate guide will share fascinating historical trivia and stories about the gravesites and those who are buried there. You will discover remarkable details about the unique and intricate tombs and learn how they reflect the city's mix of cultures and customs. The tour also provides an opportunity to pay respect to the individuals who have shaped the city's history and culture.

During the two-hour walking tour, guests will cover approximately one mile of the cemetery and its surroundings. The tour requires sturdy walking shoes as the cemetery paths can be uneven and challenging. Guests are encouraged to bring water and wear comfortable clothing according to the weather.

This tour is perfect for those eager to dive into the history and culture of New Orleans. The tour is also perfect for photography enthusiasts to capture the cemetery in all its beauty.

St. Louis Cemetery No. 3 is a must-visit attraction for anyone visiting New Orleans. It's a fantastic chance to learn about the city's diverse and fascinating history, and the incredible stories behind the resting places of some of its most notable residents. Experience the spirit and excitement of New Orleans by attending the St. Louis Cemetery No. 3 walking tour.
Book Now!