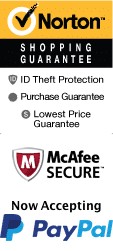 Small-Group Airboat Ride and Plantation Tour from New Orleans
12601 River Rd New Orleans, Louisiana 70131
1-866-267-5732
Chat Now

All entrance fees included

Free hotel pickup and drop-off included

Fully narrated tour

Informative, friendly and professional guide

Small group ensures personal service

Duration: 5 hours 30 minutes

Schedule
If you are looking for the ultimate historical and natural adventure then you will love this airboat ride and plantation tour. It is going to be a special and magical time for you and you will have a lot of fun. You will be able to experience some of the most beautiful sights you have ever seen and you will also be able to explore a great area. This tour is led by a local guide who knows the area well and who will teach you a lot of new and interesting things. You'll also experience friendly and professional service that makes you feel at ease while you are here. This is a small group tour so you will get personalized service and you will be treated very well. You will get to explore deep in the secluded bayous of Cajun country. You'll be able to see lots of alligators Fish and other animals as well. You'll also be able to explore nature in another way.
After going deep into Cajun country you will be able to see some of the most beautiful sights you have ever seen and really have fun. You will even get to hold a baby alligator and feed a giant catfish and meet other things face-to-face as well. This will be a magical time for you. After you have done all of this then is time for you to go to the plantation. This is a historic plantation that is near the river. You'll get to see beautiful nature and lots of other beautiful architecture.
This is going to be the ultimate historic tour for you. You will have the time of your life while you are here.

Get ready for an exhilarating two-hour airboat ride deep into secluded bayous in Cajun Country. You will see all sorts of wildlife on your journey - alligators, giant catfish and nutrias. Then, continue onto Destrehan Plantation for a glimpse into the historic past of New Orleans. The small-group atmosphere with maximum 13 people ensures a more personal experience.
First, you will ride out to the quaint and remote Cajun Village close to Paradis, LA for a thrilling high-speed ride onboard 7-passenger airboats, comfortably gliding over marshes, deep into secluded bayous for approximately 2 hours. You may even get to hold a baby alligator, feed giant catfish, or meet a nutria face to face.

Then, travel to the Destrehan Plantation for a guided tour. This historic plantation, on Louisiana's Old River Road, is a lavishly restored Greek Revival antebellum mansion. Here you will have free time to enjoy lush gardens and majestic live oaks.
Options:
Small-Group Airboat Swamp Adventure and Plantation Tour from New Orleans
Available Now until 3/31/2024 View Detailed Schedule
Even with these specified times, there can be a 30 minute window before and after the stated time in which pick up occurs.Pickup included
Book Now!