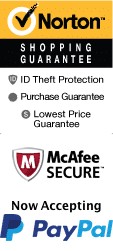 Seven Three Distilling Co. - Tour and Tasting
301 N Claiborne Ave New Orleans, Louisiana 70112
1-866-267-5732
Chat Now


On this tour, you'll get to see the inner workings of the distillery and learn about how they make their spirits. The tour typically lasts for an hour and a half, and there will be a guide on hand to show you the way. You'll get to see the fermentation tanks, the still, and the bottling process. There's even a small bar area where you can taste the spirits for yourself. You'll also get to sample their signature bourbon whiskey, which has won numerous awards.

The Seven Three Distilling Company is located in the heart of New Orleans, so it's easily accessible to tourists who may be staying in the city. The company is proud to use only the finest ingredients and American-made equipment in the production of its spirits. You'll appreciate their attention to detail and appreciate the fact that they're local and eco-friendly.

There's something for everyone on the Seven Three Distilling Company tour. The company makes several types of spirits, including gin, vodka, rum, and whiskey. If you're a fan of cocktails, you'll love the variety of mixers the company offers. They're designed to be paired perfectly with their spirits, so you can create your own signature cocktail at home.

Seven Three Distilling Company is a great place to spend an afternoon with friends or family. You'll enjoy learning about the distillation process and tasting their delicious spirits. The company is also a popular venue for events such as weddings and corporate functions. You won't want to miss out on this top-rated experience.

In conclusion, if you want to experience the best of American-made spirits, Seven Three Distilling Company is the place to go. You'll get to see the inner workings of the distillery, taste their delicious spirits, and learn about the production process on this popular tour. It's an experience that should not be missed.
Book Now!