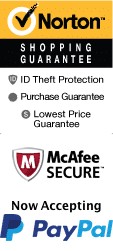 Private Walking Tour Through the French Quarter and Historic Treme
Jackson Square New Orleans, Louisiana 70116
1-866-267-5732
Chat Now


The tour begins in the heart of the French Quarter, the oldest district in the city with a vibrant mix of ornate architecture, lively streets, and unique shops. Guests will learn about the origins and evolution of the neighborhood as they stroll past iconic landmarks such as Jackson Square, St. Louis Cathedral, and the charming French Market. The tour also includes a visit to the Historic Treme neighborhood, known for its dynamic music scene, stunning architecture, and significant African American history. Guests will discover hidden gems such as Congo Square, the birthplace of jazz, and the lovely shaded streets lined with Creole cottages and shotgun houses.

This walking tour typically takes about two hours and covers approximately 1.5 miles, so comfortable walking shoes are recommended. With a knowledgeable guide leading the way, visitors will have the opportunity to ask questions, take photographs, and fully immerse themselves in the vibrant culture of New Orleans.

New Orleans is a city steeped in history, and this tour is an excellent way to learn about the unique blend of influences that have shaped the city over the years. With fascinating stories about the architecture, food, music, and art representative of the region, visitors will leave the Private Walking Tour Through the French Quarter and Historic Treme with a deeper understanding and appreciation for this iconic destination.

In conclusion, the Private Walking Tour Through the French Quarter and Historic Treme is a must-see attraction for anyone visiting New Orleans. With an expert guide leading the way, visitors will discover the hidden gems and rich history of these two iconic neighborhoods. The sights and sounds of this vibrant city will captivate and inspire, making this a tour not to be missed.
Book Now!