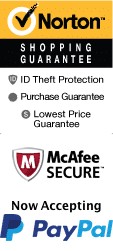 Private Garden District Walking Tour
2854 St Charles Ave New Orleans, Louisiana 70115
1-866-267-5732
Chat Now
Get ready to explore one of the most beautiful and historic neighborhoods in New Orleans with the Private Garden District Walking Tour. Your expert guide will take you on a journey through time as you walk through the tree-lined streets of the Garden District and admire the stunning architecture. This 2-hour private tour guarantees an intimate experience with your own guide, perfect for families, friends, or couples looking for a romantic stroll.

Your tour will begin in the heart of the district at Lafayette Cemetery, one of the oldest and most significant cemeteries in New Orleans. From there, you'll stroll through the stunning streets while admiring the antebellum mansions and beautiful gardens that make this neighborhood so unique. As you walk, your guide will share the fascinating stories and history of the area, including details about the infamous city founder, the fascinating Mardi Gras traditions, and the legendary celebrities who have called this neighborhood home.

The tour will cover approximately 1.3 miles of picturesque streets, highlighting the fascinating history and architecture of this beautiful neighborhood. You'll see the beautiful homes that inspired movies such as "The Curious Case of Benjamin Button" and "Interview with the Vampire." With the opportunity to ask questions and learn from your knowledgeable guide, you'll come away with a new appreciation for the history and culture of New Orleans.

The Garden District Walking Tour is perfect for visitors who want to experience the beauty and history of New Orleans from a different angle. Whether you're a history buff or an architecture lover, this tour has something for everyone. And with a private guide, you'll receive personalized attention and the opportunity to ask all the questions you want.

When you're looking for things to do in New Orleans, don't miss the Private Garden District Walking Tour. This tour offers an intimate look at one of the most beautiful and historic neighborhoods in the city, with an expert guide leading the way. Book now to discover the beauty, history, and culture of New Orleans in a way that you'll never forget.
Book Now!