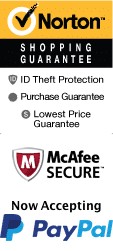 Oak Alley Plantation Tour New Orleans
9706 Barataria Blvd Marrero , Louisiana 70072
1-866-267-5732
Chat Now

Family friendly

All entrance fees included

Hotel pickup included

Informative, friendly and professional guide

Duration: 5 hours 30 minutes

Schedule
You don't want to miss the impressive tour of the Oak Alley Plantation, located in Vacherie, just a short drive from New Orleans. This historical site is renowned for its 28 towering oak trees, which are said to be at least 300 years old! Visitors can take a plantations tour, which will take them through the rich history of the site, let them wander the beautiful grounds, and even catch a glimpse of a working sugar cane plantation.

Oak Alley Plantation is a fascinating place that evokes history alive. The plantation house still stands today, and it's restored to its original 19th-century grandeur. The tour of the house features fascinating stories of the families who lived there and includes a look at the original furniture, decor, and artworks that have been preserved through the years. For those who prefer to be outdoors, visitors are invited to discover the beauty of the creole gardens.

The property is vast, and the tour takes approximately 70 minutes, led by a knowledgeable guide who shares everything there is to know about the plantation's past. Visitors will learn about the lives of those who once lived on the plantation, the workers who tended the fields, and the plantation's importance in the sugar cane industry. As visitors stroll through the beautiful grounds, they don't just learn the history but can also explore and interact with the daily life on a working plantation. Guests should come prepared to walk and explore more than just the main house and learn the history of Oak Alley Plantation.

Oak Alley Plantation is a must-visit destination if you're visiting the New Orleans area. This attraction is perfect for those who love history, enjoy exploring nature, or just want to get out of the city for a day. This attraction also offers an opportunity to learn about the cultural significance of sugar cane to Louisiana's history. You can visit the plantation gift shop, which has souvenirs to take home. Who knows, when you travel back to New Orleans, you might just want to take the tour again!

In conclusion, visiting Oak Alley Plantation is a fantastic way to connect with the rich history of this area. This iconic plantation has a story that's been preserved through the ages and is brought to life for visitors today. Book your tour now and get ready to enjoy a day out of the city and back in time. The unforgettable experience that awaits you in Oak Alley Plantation will give you a deeper appreciation for this region's history and culture, and we hope to see you here!
Options:
Oak Alley Plantation Tour from New Orleans
Available 10/5/2023 until 12/31/2023 View Detailed Schedule
Pickup included
Book Now!