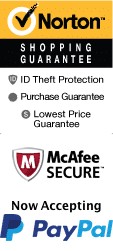 Night Cemetery & Ghost Hunt Bus Tour Paranormal Investigation
1140 Decatur St New Orleans, Louisiana 70116
1-866-267-5732
Chat Now
New Orleans, Louisiana is known for its spooky reputation and the Night Cemetery Ghost Hunt Bus Tour & Paranormal Investigation is one of the most unique ways to experience the city's eerie vibe. Departing from the French Quarter, this tour takes you to some of the most haunted cemeteries in New Orleans. The tour is led by a professional guide who is well-versed in the history and ghost stories of the city, providing you with all the spine-chilling details.

The first stop on the tour is St. Louis Cemetery No. 1, which is known for its above-ground tombs and peculiar history. You will learn about the city's tradition of above-ground interment, the famous residents of the cemetery, and how it gained the reputation of being one of the most haunted places in the country. The tour will take you to several other cemeteries, such as St. Louis Cemetery No. 2 and Lafayette Cemetery No. 1, each with its own spooky story to tell.

Throughout the tour, you will have the opportunity to use paranormal investigation equipment to detect any ghostly activity. You will learn how to use equipment such as EMF readers, temperature gauges, and infrared cameras, which are essential tools for identifying paranormal activity. The guide will teach you how to use these tools and how to interpret the results you receive.

The history of New Orleans is rich in culture and folklore. In addition to visiting the cemeteries, you will learn about the various haunted locations in the city, such as the LaLaurie Mansion, famous for its gruesome history, or the Hotel Monteleone, home to the ghost of a former resident. The guide will recount many ghost stories and the history behind them that made these places so infamous.

The Night Cemetery Ghost Hunt Bus Tour & Paranormal Investigation is a thrilling and educational way to experience the darker side of New Orleans. The tour lasts for approximately two and a half hours and requires minimal walking. The tour is ideal for anyone interested in the paranormal or New Orleans history.

In conclusion, if you want to experience the dark and creepy side of New Orleans, the Night Cemetery Ghost Hunt Bus Tour & Paranormal Investigation is a must-do. With a knowledgeable guide, paranormal investigation equipment, and the city's haunted cemeteries, you're sure to have a ghostly good time. Plus, don't forget your camera as you never know if you might capture a ghostly image!
Book Now!