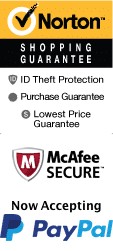 New Orleans Yellow Fever Ghost Tour
514 Chartres St New Orleans, Louisiana 70130
1-866-267-5732
Chat Now


On this two-hour walking tour, you will follow a knowledgeable guide dressed in period costume and carrying a lantern through the district's most famous cemeteries and haunted streets. You will visit Marie Laveau's tomb and learn about New Orleans' mysterious voodoo practices, then pass by famous landmarks like the LaLaurie Mansion and the Sultan's Palace. Throughout the tour, you'll hear spooky legends that will send chills down your spine.

While strolling through the French Quarter, your guide will transport you back to the 18th and 19th centuries, describing the harrowing story of the yellow fever epidemic that swept through New Orleans in 1853, with thousands of already-buried corpses witnessing many haunting moments. Through riveting stories, the guide will give you insight into how the epidemic played out and the resulting impact on the city's infrastructure and social climate.

As the night unfolds, be prepared to hear bone-chilling tales of ghosts sightings, spirits, and other supernatural activity that haunt the city and its residents. It's an experience that's not for the faint-hearted, but if you're willing to brave the spirit world, then this is the tour for you.

Overall, the Yellow Fever Ghost Tour is a historical and spooky experience that provides an in-depth look into the darker side of New Orleans's history. It's perfect for those who want to learn about the city's past and its ghosts, and to leave with a newfound appreciation for the rich culture and history of the Big Easy.

In conclusion, if you're looking for an unforgettable night that marries history and adventure, the Yellow Fever Ghost Tour is not to be missed. So, get ready to step back in time and explore the hidden corners of the French Quarter on this ghostly journey through New Orleans' past.
Book Now!