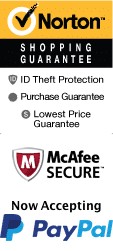 New Orleans Unlimited Sightseeing Package
501 Basin St New Orleans, Louisiana 70112
1-866-267-5732
Chat Now
Are you ready to experience the best of New Orleans? Look no further than the New Orleans Unlimited Sightseeing Package! This all-inclusive package allows you to explore the city's top sights and attractions at your own pace. From historic landmarks to cultural hotspots, this package has it all.

Start your adventure by hopping aboard the iconic red and green double-decker bus for a three-hour sightseeing tour of the city. You'll travel through the French Quarter, Garden District, and more, as a knowledgeable guide shares the history and charm of each neighborhood.

Next, head over to the impressive National WWII Museum, where you'll have access to all of the exhibits, interactive experiences, and 4D movies. Explore the triumphs and tragedies of the war on both the home front and battlefield, as you discover the personal stories of those who served.

No trip to New Orleans is complete without exploring the unique culture and music scene. The Unlimited Sightseeing Package includes a visit to the New Orleans Jazz Museum, where you can discover the origins and evolution of jazz music in the birthplace of the genre. View rare instruments and artifacts, listen to recordings, and even try your hand at playing some instruments.

For a taste of the city's legendary cuisine, the package includes a food tour of the famous French Quarter. Sample traditional dishes like gumbo and beignets from local restaurants, while learning about the cultural influences that have shaped the city's culinary scene.

As your adventure comes to a close, don't forget to take a stroll through the picturesque Garden District, where you'll see stunning mansions and oak-lined streets. And of course, be sure to take advantage of the unlimited hop-on, hop-off access to the sightseeing bus throughout your stay.

With so much to see and do in New Orleans, the Unlimited Sightseeing Package is the perfect way to experience the city's top sights and sounds. No matter what your interests are, this package has something for everyone. So why wait? Book your trip to New Orleans today and get ready for an unforgettable adventure.
Book Now!