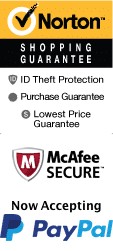 New Orleans Swamp and Bayou Boat Tour
55345 US-90 Slidell, Louisiana 70461
1-866-267-5732
Chat Now
Get ready for a one-of-a-kind adventure that takes you deep into the heart of Louisiana's swamp lands with the New Orleans Swamp and Bayou Boat Tour. Discover this unique landscape that's home to a variety of wildlife, lush vegetation, and fascinating history. Departing from the city, you'll be greeted by a friendly guide who will bring this magical world to life.
During this two-hour tour, you will glide through the murky waters of the swamp while your expert guide provides insights on the surrounding flora and fauna. Capture the beauty of the area as you watch for alligators, snakes, and other elusive wildlife from the comfort of your boat. Learn about the Cajun culture and the fascinating history of one of America's largest swamps. This scenic boat tour will take you through the natural landscapes on board a covered pontoon boat. You'll have the best view of the swamp while leaving a minimal ecological footprint. You'll feel like you've been transported to a different world as you listen to the sounds of nature in the background and soak in the breathtaking scenery. Discover the rich history of Louisiana as you witness bald eagles soaring high above you and hear stories of pirates and smugglers who once roamed these waters. This swamp and bayou tour is an unforgettable experience that showcases the magic of Louisiana.
Conclude your tour by returning to the bustling streets of New Orleans, with memories that will last a lifetime. Don't miss out on this chance to experience one of America's most unique and fascinating landscapes. Book your New Orleans Swamp and Bayou Boat Tour today and get ready to embark on a journey that will stay with you forever.
Frequently Asked Questions for New Orleans Swamp and Bayou Boat Tour:
What methods of transportation does the New Orleans Swamp and Bayou Boat Tour use?

Airboat.

Approximately how long does the New Orleans Swamp and Bayou Boat Tour last?

It lasts approximately 2 hours.

For what ages is the tour appropriate?

Great for all ages.
Book Now!