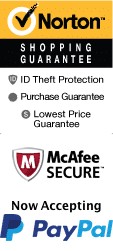 New Orleans St. Louis #3 Cemetery Walking Tour: Angels, Architecture and Ghosts
3421 Esplanade Ave New Orleans, Louisiana 70119
1-866-267-5732
Chat Now
New Orleans St. Louis #3 Cemetery Walking Tour: Angels, Architecture and Ghosts Photos (24)
Are you looking for a unique and spooky experience to add to your New Orleans itinerary? Look no further than the St. Louis Cemetery #3 Walking Tour with a focus on angels, architecture, and ghosts. Located in the heart of New Orleans, this tour is a must-see for those interested in history, architecture, and the supernatural.

During this two-hour walking tour, a knowledgeable guide will lead you through the grounds of St. Louis Cemetery #3, one of the oldest and most historically significant cemeteries in the city. You'll discover beautiful and ornate tombs and mausoleums in a variety of architectural styles, including Baroque and Gothic Revival. Along the way, your guide will share stories about the city's history, focusing on the cemetery's unique role in New Orleans' history.

But it wouldn't be a ghost tour without a few spooky tales. Your guide will share stories about notable burials and the legends that surround them. You may even catch a glimpse of one of the cemetery's famous spirits, like the ghost of the Voodoo Queen Marie Laveau, who is said to still haunt the cemetery to this day.

The St. Louis Cemetery #3 Walking Tour is perfect for those looking to learn more about New Orleans' fascinating history or for those hoping to experience a little bit of the city's supernatural side. The tour requires comfortable walking shoes, as you'll be on your feet for the majority of the two-hour experience. But don't worry, the pace is leisurely, allowing plenty of time to take in the sights and sounds around you.

This cemetery tour is not your average tourist experience. You'll be transported back in time to a different era, one filled with rich history and undeniable mystery. Whether you're a history buff or a curious traveler, this walking tour is the perfect addition to any New Orleans itinerary.

So, what are you waiting for? Book the St. Louis Cemetery #3 Walking Tour with a focus on angels, architecture, and ghosts today and experience the unique beauty and eerie atmosphere of New Orleans' most famous cemetery.
Book Now!