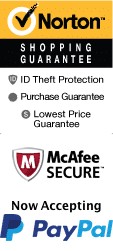 New Orleans Spirits and Spells Walking Tour
1219 Decatur St New Orleans, Louisiana 70116
1-866-267-5732
Chat Now


Led by a knowledgeable guide, you'll embark on a journey through the mystical streets of New Orleans. As you wander past ancient architecture and haunted landmarks, you'll learn about the fascinating history of voodoo culture and its role in New Orleans' past and present.

The tour includes stops at various sites of historical significance, such as Marie Laveau's House of Voodoo, the site of the infamous LaLaurie Mansion, and the tomb of the voodoo queen herself. You'll also visit hidden gem bars and curio shops, where you'll have the opportunity to indulge in delicious New Orleans cocktails and purchase unique souvenirs that you won't find anywhere else.

Throughout the experience, you'll be given exclusive insight into the worldrenowned voodoo queen, Marie Laveau, and the rituals and spells that made her a legend. You'll hear stories of revenge, power, and forbidden love as you explore the dark alleys and secluded courtyards.

History buffs will find this tour particularly fascinating as our expert guide will weave in the rich cultural and historical significance of these sites. Whether you're a skeptic or believer, this tour is sure to leave you spellbound and thirsty for more.

In conclusion, the New Orleans Spirits and Spells Walking Tour is a captivating journey through the history of voodoo and witchcraft in one of the world's most intriguing cities. This tour teaches visitors about the fascinating history of the city and provides an opportunity to experience the mystical side of New Orleans firsthand. Come along and let our expert guides show you the secrets and spells of the voodoo queen herself!
Book Now!