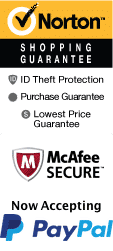 YOUR PEACE OF MIND IS OUR TOP PRIORITY
Should you need to cancel at any time, you have up to 48 hours from your vacation start date to do so for a 100% future travel credit.
New Orleans Ghost Tour
615 Pere Antoine Alley New Orleans, LA 70116

New Orleans Ghost Tour is no longer available.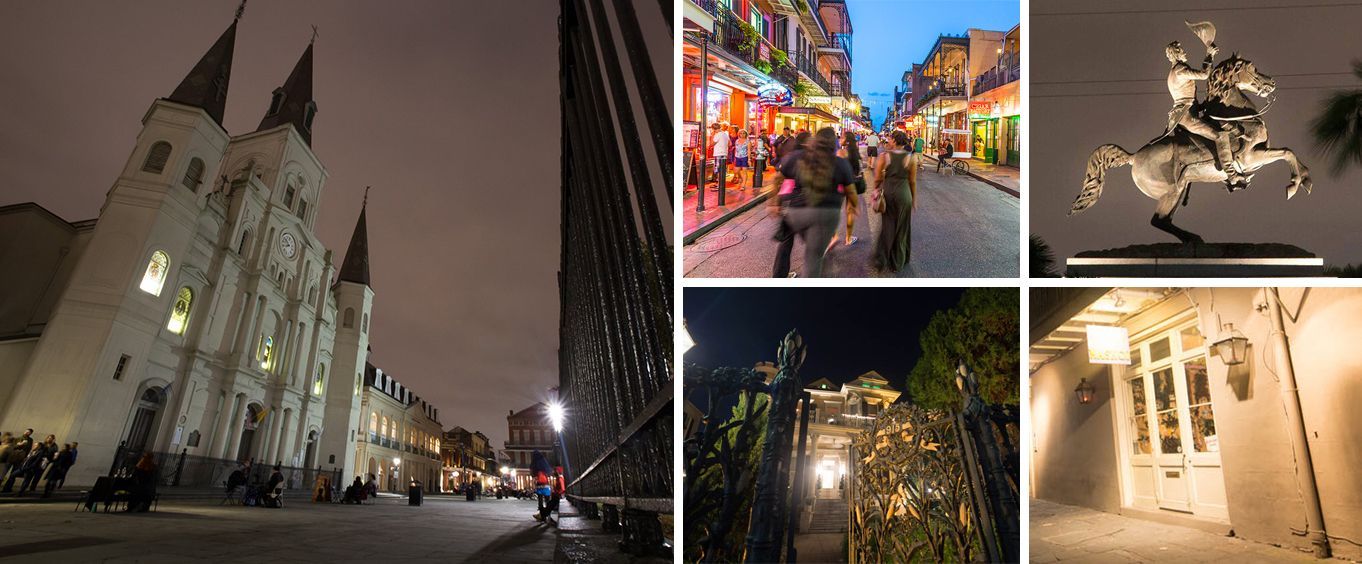 Description
New Orleans, LA is infamously known as one of the most haunted places on earth, drawing thousands of visitors each year to its French Quarter to explore the history of voodoo and locales such as the Museum of Death and St. Louis Cemetery with haunted ghost tour experiences. With the New Orleans Ghost Tour, guests will get an in-depth look at all of the legends that plague NOLA's history in a fascinating and fun way.
You will meet your walking tour guide at the St. Louis Cathedral in the French Quarter, one of the most popular sites of the area. The French Quarter is usually known as a shopping, dining, and historic landmark but it is also home to some of the scariest hauntings that Louisiana has seen. Once you meet your tour, you will embark upon one of these fascinating ventures. Experience the French Quarter like never before as you are told the stories of voodoo queens and pirates. There are many haunted areas in New Orleans because of its rich history, and there are so many spooky stories to learn. The locations covered during this 90-minute walking tour include:
Old Ursuline Convent

: Once a quaint place for nuns and orphans, the Old Ursuline Convent has a gruesome past. The building was built in 1745 and was occupied by the Sisters of the Ursuline Convent until 1824. However, it is said that remnants of the nuns and their past linger within the walls of the convent. Uncover the story of the Casket Girls and the murder that took place here.
Jackson Square

: Jackson Square is said to be the meeting place for many of the spectres that call the French Quarter home. The square takes up two blocks and is located in the center of Decatur, St Ann, Chartres, and St Peter streets. It is also home to Pirates' Alley, La Petit Theatre, and the St Louis Cathedral. Keep your eyes peeled for ghostly floating lights, the disembodied voice of a priest, and more.
LaLaurie Mansion

: The LaLaurie Mansion was owned by Marie Delphine Macarty, also known as Madame Blanque, and later Madame LaLaurie. Her mansion is a house of horrors and is infamously known as one of the most haunted places in New Orleans. The mansion has a bloody past, as it is said that Madame LaLaurie was a serial killer to tortured and murdered slaves in her well-to-do mansion. It is said that she even experimented on them by breaking their bones, chaining them inside grotesque living conditions, and even drilled holes into their heads. The ghosts of her innocent victims are said to roam the grounds and the mansion.
New Orleans Pharmacy Museum

: Located on the beautiful Royal Street, the New Orleans Pharmacy Museum is an interesting building dating back to 1823 where it housed the very first licensed pharmacist in the country. There are many different stories that envelope the mysterious pharmacy building. It is said that the ghost of the owner, Dr. Dupas, still roams the building after the museum shuts down for the evening. It is also thought that Dr. Dupas used to experiment on slaves, which wasn't unheard of in this time period of New Orleans. Guests have been noted to hear disembodied voices and have objects thrown at them. Pregnant women seem to be particularly susceptible to happenings here.
The Beauregard-Keyes House

: This mansion gives brand new meaning to the haunted house image. This spooky building features gorgeous architecture that hides a mysterious and ghostly past. Currently, it is in operation as a museum, although patrons have been said to experience many different other-worldly phenomenon here. It is said that the home was even the location of mob activity, murders, and Civil War soldiers. It is also said to be one of the most haunted buildings in NOLA.
Dedicating itself to providing factual and authentic stories, there are no cheesy gimmicks involved. You will only experience the true haunted history of New Orleans from the history of its brothels to the infamous La Laurie Mansion. Travel along the French Quarter where you will be able to get an interesting glimpse into New Orleans' past. This walking adventure is sure to be a fantastic time, so do not miss out on the opportunity to experience one of these ventures the next time that you visit New Orleans, LA.
Frequently Asked Questions for New Orleans Ghost Tour :
Is there any walking involved?

Yes. Approximately 1 mile of walking is included on this tour.

Approximately how long does the New Orleans Ghost Tour last?

The tour is approximately one hour.

For what ages is the tour appropriate?

Great for all ages!

What type of dress & footwear are recommended?

Wear comfortable clothes and walking shoes.

Where does the tour meet?

St. Louis Cathedral, 615 Pere Antoine Alley