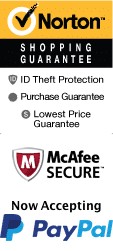 New Orleans Byob Cemetery Insiders Tour
4840 Bienville St New Orleans, Louisiana 70119
1-866-267-5732
Chat Now


The tour is led by a knowledgeable guide who will lead you through St. Louis Cemetery No. 1, the oldest cemetery in New Orleans, and one that is only accessible with a licensed guide. You'll marvel at the above-ground tombs that dot the landscape, and learn about the complex and often mysterious burial practices of the city's inhabitants. With your drink in hand, you'll enjoy an informative and engaging tour that will leave you with a new appreciation for New Orleans' unique culture.

During the tour, you'll visit the final resting places of several important New Orleans figures, including the infamous Voodoo queen Marie Laveau. You'll learn about their lives and legacies, and gain insight into the social and cultural landscape of this storied city. With your guide's expert knowledge and engaging storytelling, you'll feel as though you've stepped back in time and are witnessing history firsthand.

The New Orleans BYOB Cemetery Insiders Tour is an experience like no other, perfect for history buffs, curious travelers, and anyone looking for a unique and memorable activity in the city. With its expert guide, fascinating subject matter, and convenient location, this tour is a must-see for anyone looking to explore the cultural heart of New Orleans.

In summary, the New Orleans BYOB Cemetery Insiders Tour is an engaging and educational two-hour walking tour that takes you through the city's oldest cemetery and immerses you in its unique history and culture. With a knowledgeable guide and the opportunity to BYOB, this tour is perfect for anyone looking for a one-of-a-kind experience in the Big Easy. Don't miss out on this unforgettable sightseeing opportunity during your trip to New Orleans.
Book Now!