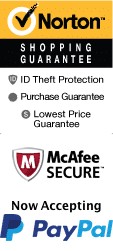 Mister Gregory's Famous Shrimp Boil and a Show
If you're heading to New Orleans and looking for an authentic southern experience filled with delicious food and lively entertainment, you won't want to miss Mister Gregory's Famous Shrimp Boil and Show. Located in the heart of the city, this unique attraction offers an unforgettable evening of fun for all ages.
The activity begins with a scrumptious shrimp boil, featuring the freshest, most succulent seafood you'll ever taste. Savor the flavors as you sit back and relax, surrounded by the warm hospitality and good company that southern Louisiana is famous for. Then, as the meal winds down, the real entertainment begins.
Mister Gregory and his talented team of performers take the stage to put on a show like no other. Music, dance, and laughter fill the air, transporting you to a world of pure joy and entertainment. From traditional jazz and blues to modern pop and rock, the musical repertoire covers a wide range of genres, sure to satisfy everyone's taste.
For the next hour or so, you'll be treated to a non-stop extravaganza of sight and sound, with one unforgettable act after another. Singers, dancers, comedians, and more take the stage, showcasing their incredible talents and boundless energy. And of course, Mister Gregory himself is always on hand to keep the party going, engaging the audience with his warm personality and infectious charm.
Whether you're a local or a tourist, a foodie or a music lover, Mister Gregory's Famous Shrimp Boil and Show is an absolute must-see. It's an experience that will leave you smiling from ear to ear, with memories that will last a lifetime. So make your reservations today, and get ready for a night you'll never forget!
Book Now!