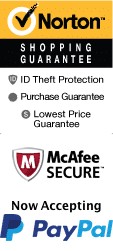 Metairie Cemetery Walking Tour
5100 Pontchartrain Blvd New Orleans, Louisiana 70124
1-866-267-5732
Chat Now
Embark on a unique journey through Metairie Cemetery with the Metairie Cemetery Walking Tour in New Orleans, Louisiana. This captivating tour takes place in a beautiful, historic cemetery that is home to many notable figures, including Confederate generals and former governors. This walking tour is the perfect experience for history buffs, architecture enthusiasts, and anyone who loves exploring unique locations.

During the tour, you will be guided through the cemetery and introduced to some of the most distinguished residents of New Orleans. The guide will provide insightful commentary on the history of the cemetery, the architecture of the tombs, and the notable individuals laid to rest there. You will be able to admire the intricate and stunning designs of the tombs that reflect the diverse cultural and architectural traditions of the region.

The tour involves a moderate amount of walking on a flat surface, covering approximately one mile and lasting for about two hours. Guests are recommended to wear comfortable shoes, sunscreen, and hats on sunny days. The tour operates rain or shine, and the guide will provide umbrellas in case of rain. This is an excellent opportunity to gain insights into the diverse communities in New Orleans and pay respects to the city's prominent citizens.

The Metairie Cemetery is also famous for the beautiful sculptures and ornate ironwork that adorns the tombs. As you make your way through the stunning grounds, you will be in awe of the detailed and intricate craftsmanship. Each tomb has its unique story, showcasing the influence of different cultures, traditions, and artists.

The Metairie Cemetery Walking Tour is an educational, engaging, and enriching experience that takes visitors through the history of New Orleans. Discover the cemetery's stunning architecture, pay respects to the prominent residents, and learn about the city's diverse communities. This tour is a must-visit attraction for anyone interested in local history or architecture. Plan your visit now, and join the guided tour to explore the captivating Metairie Cemetery.
Book Now!