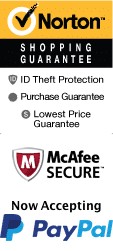 Metairie Cemetery Private Walking Tour in New Orleans: Millionaires & Mausoleums
5100 Pontchartrain Blvd New Orleans, Louisiana 70124
1-866-267-5732
Chat Now
Metairie Cemetery Private Walking Tour in New Orleans: Millionaires & Mausoleums Photos (21)
Are you looking for an intriguing way to explore New Orleans' rich history and vibrant culture? Look no further than the Metairie Cemetery Private Walking Tour, one of the most popular and fascinating tours in the city. This tour takes you through the sprawling Metairie Cemetery, a final resting place for some of the wealthiest and most influential families in New Orleans' history.

Led by a knowledgeable guide who is passionate about local history, the tour lasts approximately two hours and covers approximately two miles of walking. The cemetery is home to some truly stunning memorials and mausoleums, many of which are emblazoned with intricate artwork and sculptures. You'll learn about the city's famous jazz musicians, politicians, and businesspeople, each of whom played a vital role in shaping New Orleans into the unique and vibrant place it is today.

Some of the highlights of the tour include Marie Laveau's tomb, a legendary local figure who was renowned for her talent for voodoo; the Carrollton Oak, a massive tree that has been standing for over 700 years; and the tomb of Homer Plessy, whose arrest for sitting in a whites-only train car led to the landmark Supreme Court case Plessy v. Ferguson.

Throughout the tour, your guide will regale you with fascinating stories and historical tidbits about New Orleans' past. You'll learn about the city's distinctive architecture, which is heavily influenced by French, Spanish, and African-American cultures, and you'll gain a deeper understanding of the city's long and complex history.

If you're a history buff or simply looking for a unique way to explore the city, the Metairie Cemetery Private Walking Tour is not to be missed. Book your tickets now and get ready to uncover the hidden stories and secrets that lie within this fascinating cemetery.

In summary, the Metairie Cemetery Private Walking Tour is a two-hour journey through the stunning Metairie Cemetery, featuring elaborately designed and striking memorials and mausoleums, with an expert guide that shares the cultural history of the city's most influential families and iconic figures. By visiting landmarks and tombs of acclaimed jazz musicians, politicians, and voodoo practitioners, the tour offers a distinctive insight into the intricate and alluring history of New Orleans. Book now to experience this exceptional tour and begin your journey of uncovering the hidden tales of the city's sprawling cemetery.
Book Now!